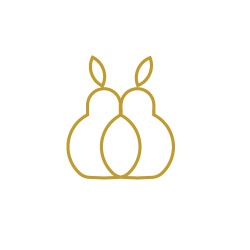 Best Wedding Videographers in Venice, Italy
Happy Pears Wedding Videography
3 REVIEWS
About
MEMBER SINCE 2022
Firstly, thank you so much for visiting our listing, it means the world that you're taking the time to check us out.
Our films are made with the same love and care you have for your own wedding. We understand the effort that goes into making the day that much more special, we've been through it too.
Hello, I'm Alex! Founder of Happy Pears Wedding Videography. I was born in Leeds, grew up in Manchester and now live in Veneto in Italy, not a bad swap indeed.
Why pears though? Well, that's easy, because they're sweet! And the happiest pears come in pairs :). I hope you take the time to watch my movies, something you'll notice is that they feature many many (many) happy faces.
Weddings are fun, they're dynamic as well as emotional. A Happy Pears video is emotional in a different way: we show the day as it was, you and your guests having the absolute time of your lives! Because every wedding deserves a happy video.
We developed our particular style of creativity through editing and documenting your day as it happened. I prefer to do this and keep staging to an absolute minimum, it's important to me to just let you be you. Our videos are unpretentious and natural.
It's impossible for you to experience everything at your wedding, whether it's the moment your maid of honour shared a touching moment with a bridesmaid, or when friends erupted into laughter over seemingly nothing. This is what shines in our videos, we capture not only the story of the day, but also the experience of your loved ones.
None of these moments are posed, they're all genuine, truly spontaneous and unrepeatable. After over a decade filming weddings, you get a sense for when these moments are about to happen. A spidey-sense maybe! If you see my head pop up like a meerkat, something excellent is about to happen. These are the moments you'll want to cherish forever.
Why couples love Happy Pears Wedding Videography
Zoe N.
Ognisko Restaurant, London
Reviewed on Jun 28, 2022
Alex filmed our wedding in December 2021 and we were so happy with the service and the outcome! Alex was great to work with, so friendly and made us feel really comfortable. We love our videos, they're a great reminder of a special day, and still mak...&nbsp &nbsp Read More
Lauren
Statham Lodge, Lymm
Reviewed on May 20, 2022
Alex captured our day perfectly. He worked tirelessly from bridal preparations to the evening party and were completely relaxed and unobtrusive the entire time they were with us. We were blown away with the completed highlights video, which was wi...&nbsp &nbsp Read More
Katie B.
North Wales
Reviewed on May 20, 2022
We are beyond delighted with our wedding film! It perfectly captures the happiness of our special day and we absolutely love watching it back. Alex was a pleasure to work with and we would 100% recommend him to anyone else getting married. Thank you!...&nbsp &nbsp Read More
Request Information
Thank you for your submission. We will be in touch soon!
X

Email Sent.