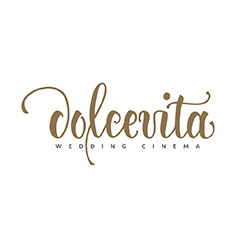 Best Wedding Videographers in Italy
Dolcevita Wedding Cinema
About
MEMBER SINCE 2019
Back in 2012, after more than a decade spent doing fashion and commercial photography, I stumbled into a wedding video so beautiful that it opened my eyes and mind. I clearly remember I asked myself, can we really make a wedding video like a hollywood movie? Can we really get these emotions, these scenes, with real people intead of actors, without storyboards and all that the movie industry requires? Yes we can!

Dolcevita Wedding Cinema was born right in that day and even today, almost 8 years later, if I had to use three words that best describe our work, they would be: Cinematic. Storytelling. Genuine.
Cinematic because of our love for movies, especially the Italian ones from the 50s and 60s (Dolcevita tells you something?). Storytelling because we think that a wedding is just the crowning of a love of two people and the connection of this love with their friends and family members. Finally Genuine, because only the gazes, the laughters and the truest emotions remain over the years and make a "simple" wedding video, a wedding film and a precious document of your life.
My name is Giordano Borghi and I'm the director, but we work in a team like a family. We are based in a small town in Northern Italy but we usually work in the best Italian destination wedding locations, such as Tuscany, Venice, Lake Como, Amalfi Coast. We also accept requests from worldwide.
Why couples love Dolcevita Wedding Cinema
Request Information
Thank you for your submission. We will be in touch soon!
X

Email Sent.