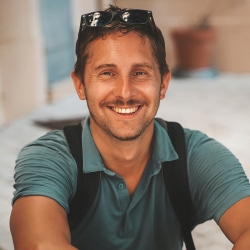 Best Wedding Videographers in Germany and Italy
HENNEFILMS
X

Email Sent.
About
MEMBER SINCE 2020
You are looking for a high quality wedding film? Do you like natural style, unstaged scenes and authentic emotions? You are not in the mood for hours of posing? You are looking for a reliable and uncomplicated videographer, who acts discreetly from behind the scenes? Then I am looking forward to getting to know you.
Hi! I am Hendrik. Wedding videographer. I live near Göttingen, at the edge of the Harz Mountains, together with my wife, our little daughter and our golden retriever, Malie. :)
My love for filming has stayed with me for many years. I started back in the days on our many trips. Besides the countless photos we took back then, it was always something very special for me to capture all those valuable and unique experiences in moving pictures. When I looked at them at home afterwards, I was able to relive our shared experiences - all the emotions, activities, all the characteristic sounds and conversations - in a very intense way and I was right in the middle of it all again.
After I was allowed to film a wonderful wedding with my family and friends, the desire arose to accompany other couples on their big day and to capture these special moments in an individual and very personal film.
So, if you like my style I would be more than happy to hear from you. :)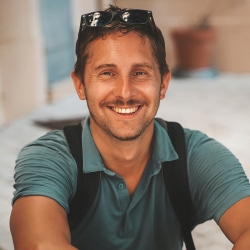 LEAVE A REVIEW
HENNEFILMS
Request Information
Thank you for your submission. We will be in touch soon!