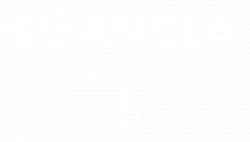 Best Wedding Videographers in Costa Rica
El Ancla Wedding Films
7 REVIEWS
About
MEMBER SINCE 2021
There are few things in life as important as your wedding day, we know this, and how important it is to capture the beauty and emotion of it all. El Ancla Wedding Films allows you to relive your perfect day, again and again.
El Ancla is based out of Costa Rica, with national and international experience. We want to join you to create elegant, cinematic videos that express the essence of your day. Your wedding video will be part of your legacy, it is something your children and the children of your children will see. Let's create something amazing that really represents your story!
Why couples love El Ancla Wedding Films
Lacey B.
Chirripo
Reviewed on Jun 15, 2022
From the first time I messaged Pablo, he was quick to reply and clearly communicated the different ways to work with him. We really appreciated his willingness to jump on a short call to answer our questions. In this call we also felt his passion and...&nbsp &nbsp Read More
Nikki R.
KinKara
Reviewed on May 22, 2022
Pablo and his team were so great to work with during our wedding weekend! He was communicative, friendly and brought our vision to life! He went above and beyond to capture every detail!
Gabriela H.
Los Sueños Marina Resort
Reviewed on Apr 30, 2022
We finished watching this video and felt ecstatic. I'm sure we will still feel the same way after watching it time and time again on years to come. The quality was exceptional and you caught the most beautiful moments each filled with a variety of ...&nbsp &nbsp Read More
Morgan R.
Hacienda Barrigona
Reviewed on Jan 12, 2022
I highly recommend El Ancla Wedding Films! Pablo was excellent to work with. He is very passionate about his love for videography and it shows throughout his work! He truly cares about his clients and will make certain their love shines through the...&nbsp &nbsp Read More
Mariana P.
La Casona de Pedregal
Reviewed on Dec 06, 2021
Sin duda alguna, no pudimos haber escogido a alguien mejor. La confianza y el profesionalismo que Pablo nos dió desde el día uno hizo que nos emocionaramos aún más. El día de la boda realmente nos sentimos súper cómodos y muy a gusto frent...&nbsp &nbsp Read More
&nbsp + See More Reviews
Request Information
Thank you for your submission. We will be in touch soon!
X

Email Sent.