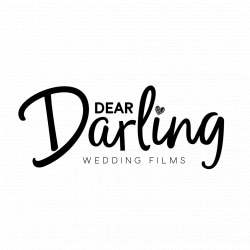 Best Wedding Videographers in Ontario
Dear Darling Films
4 REVIEWS
About
MEMBER SINCE 2020
Those who have known Natasha for quite some time aren't surprised to know that she grew up to become a wedding filmmaker: at 8 years old, she began writing short stories about life and love, and she has been drawn to all things sentimental and nostalgic for as long as she can remember. Storytelling has always been in her blood, and while the medium in which she tells her stories might have changed over the years, the purpose has always remained the same: to evoke emotion, and to reminisce on magical, sometimes fleeting moments.
Why couples love Dear Darling Films
Kate A.
Mayo Quebec
Reviewed on Feb 23, 2022
Hiring Dear Darling films was the best decision hands down my fiancé and I made! When we met Natasha from Dear Darling Films, we instantly knew we found the right person to capture our big day. She's the absolute sweetest person you've ever...&nbsp &nbsp Read More
Krista O.
S
Reviewed on Oct 01, 2021
Dear Darling was not only such a pleasure to work with, but she did such an outstanding job with our wedding video! If you had to choose between photos or a flim, I would definietly go with the film. It brought out so much emotion while watching and ...&nbsp &nbsp Read More
Sabrina P.
Le Belvedere
Reviewed on Jan 18, 2021
Natasha is amazing. There is no word to describe how amazing she and her work is. She is organized, creative, so much fun to work with and trustworthy! I knew that I could put it into her hands to capture the best moments of my wedding. I watch my...&nbsp &nbsp Read More
Rachel Vanasse
National Arts Centre
Reviewed on Nov 12, 2020
I vividly remember having the conversation with my husband: to get videography or not to get videography? Today, we are so grateful that we chose to invest in properly capturing one of the biggest days of our lives. Nothing compares to watching a min...&nbsp &nbsp Read More
Request Information
Thank you for your submission. We will be in touch soon!
X

Email Sent.