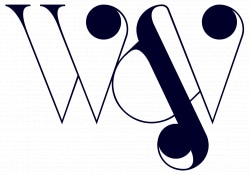 Best Wedding Planners in England
Wow and Vow
About
MEMBER SINCE 2020
We create a day that is much more valuable than any material thing you could buy - we create memories that you, your families and your friends can cherish for eternity.
Hello, I'm Shauner, a UK-based wedding designer and stylist here to help engaged couples throughout England, Scotland and Wales create a heart-stoppingly beautiful, meaningful and everlasting wedding experience.
I help you create sentiments of love that feel like you by carefully planning and choreographing every element of your wedding aesthetic to make your wedding day a true reflection of you, infused with elegance and considered, modern details.
From designing your concept to producing your creation, we'll partner together to source the perfect styling components for your wedding day to create an atmosphere that leaves a lasting impression. I'll accompany you on a visit to your chosen venue to discuss and analyse the logistics. I'll communicate, co-ordinate and liaise with your chosen wedding vendors to ensure we work in perfect harmony, transform your venue and turn your dreams into reality. We'll schedule in regular update calls and meetings to remain on track throughout your design process, and I'll also grant you 24 | 7 access to my online client lounge which contains everything you'll need to view, revise and sign to design your wedding day aesthetics.
Wherever you choose to unite in matrimony, from the grandest venues to the most intimate settings, Wow and Vow will weave in their profound holistic design approach to transform your space and create the most enchanting ambiance for you, your families and friends.
If you're like me and believe that love is the closest thing we have to magic, believe it's truly spellbinding, and it makes you feel all warm and fuzzy inside. If you believe in cherishing life's most precious moments and witnessing the true feelings of sweetness and love. If you believe in warm-hearted welcomes, heartfelt connections and being present in every moment. If you love the thought of a room being filled laughter, love and memories, then I'm here to help deliver you a thoughtful and unforgettable wedding experience.
If you feel inspired to work with me and that my style and ethos fits with your vision, please do get in touch today so I can check my availability for your wedding day and schedule a 1.5-hour discovery meeting with you both.
I look forward to working with you.
"Becoming husband and wife was a dream come true and becoming acquainted with Shauner was another.
Our lifestyles and professions had imposed restrictions on the time we had available to bring our wedding to life. Initially this was problematic, and we became disgruntled since we wanted our wedding day to personal and inimitable. The notion of designing our own wedding was certainly unambiguous and recognised the need to invest in a professional service. We adored Shauner's approach and highly commend the services she provides.
Communication has been an integral part of her process and it eliminated the stress and anxiety we know wedding planning can cause. Her knowledge of designing a wedding is flawless and we applaud her for the day she was able to create for myself and my husband.

The process into designing our concept was certainly more thorough than browsing social media platforms (like we thought!) - it was an integrated, personalised service that focused on all different kinds of things such as the lighting, graphics, flowers, floor plans, furniture, non-floral decor, linens and attire. We've said it once and we will say it again - you have been our freaking rock!"
KRYSTLE, HORNINGTON MANOR, YORK.
Why couples love Wow and Vow
Request Information
Thank you for your submission. We will be in touch soon!
X

Email Sent.