Lester Gethings
Best Wedding Planners in London
About
Lester's ethos is that each task is carried out with gracious style, enthusiasm and a sense of calm. His primary focus is always on his clients. He has an innate capacity for managing and organising seamless, elegant weddings, and continues to work with some of the finest industry professionals.
His clients benefit enormously from his 15 years experience as a leading wedding planner. His guidance, knowledge and expertise are what go to make the planning process enjoyable and stressfree for his clients. As well as being featured in some of the worlds leading bridal press such as Vogue Weddings, Brides, London Bride and Wedding Magazine; Lester is often invited to offer his valuable insight on wedding trends, tips, etiquette and styling ideas.
Lester is one of the most highly regarded and respected Wedding Planners in the UK. He is detail oriented, with exceptionally good taste and meticulous planning and creative skills. His aim is always to exceed expectations, by creating truly personal and distinctive wedding celebrations. His vast knowledge, experience and professionalism are unparalleled.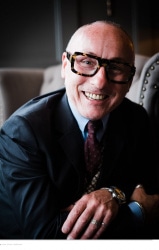 Request Information
Thank you for your submission. We will be in touch soon!
X

Email Sent.