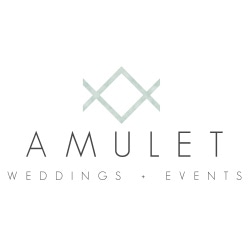 Best Wedding Planners in UK and Austria
Amulet Weddings & Events
7 REVIEWS
About
MEMBER SINCE 2019
Nadia Wood, founder of Amulet Weddings & Events plans flawlessly romantic & effortlessly unique Destination Weddings set against breathtakingly beautiful backdrops. 
Our bespoke & personalised Destination Wedding planning service is perfect for adventurous couples seeking a memorable and magical Wedding Day with their loved ones. We organise and perfectly execute mountain Weddings in the Austrian Alps, romantic lakeside ceremonies in Switzerland & dramatic Wedding Day excursions beneath the Northern Lights of Iceland. 
Managing complex itineraries & travel plans is what we love and we pride ourselves on providing a flexible, adaptable approach from start to finish working with only the very best handpicked suppliers.
Nadia is dedicated to creating weddings that are a true extension of your personality. From your tailored luxury travel & accommodation to your detailed stationery & flowers, every detail will have been taken care of so you can relax and enjoy your newly wedded bliss! 
Why couples love Amulet Weddings & Events
Anna U.
Hallstatt, Austria
Reviewed on May 28, 2020
My husband and I eloped in Dec. 2019 in the Austrian Alps. We are from the U.S, so decided to work with a planner to help secure vendors/location given the time difference/language barriers. We found Nadia and read all her great reviews, and after sp...&nbsp &nbsp Read More
Rachael A.
Iceland
Reviewed on Apr 30, 2020
Nadia is the absolute best! I want to get married again just to spend more time working with her (seriously!!) The amount of care and detail she put into planning our dream wedding was incredible and truly was more than my husband and I could ever as...&nbsp &nbsp Read More
Lucy R.
Kitzbuhel, Austria
Reviewed on Apr 30, 2020
We recently got married abroad in Kitzbuhel, Austria. We could not have done this without Nadia as our wedding planner. From the start to finish she was amazing. Very organised and contactable at all times, which was very reassuring! On our wedding d...&nbsp &nbsp Read More
Tyna W.
Vienna Austria
Reviewed on Apr 22, 2020
Nadia is simply AMAZING! We live in the US and she planned the most beautiful wedding for us in Vienna Austria. She was always responsive to questions and easy to communicate with throughout the process. The people she suggested (minister, photogra...&nbsp &nbsp Read More
Emma H.
Rössl Alm, Gerlos, Tirol, Austria
Reviewed on Apr 17, 2020
When I was filling out this review and it asked me to note the following ways Nadia exceeds expectations, I didn't hesitate to check every box because she is, in one word, phenomenal. Our wedding would not have been possible without Nadia. That's n...&nbsp &nbsp Read More
&nbsp

+ See More Reviews
Request Information
Thank you for your submission. We will be in touch soon!
X

Email Sent.