Social Planner Events
Best Wedding Planners in San Antonio, Texas
About
Howdy friend!
I'm Caroline a homeschooling mother of 5 and wedding designer and planner.
I've been designing and planning events of all kinds for over 10 years. But since moving to San Antonio (so close to the wedding capital) I realized what really made my heart sing and that was sharing in the planning of couples and their love stories.
Most couples don't know the wedding industry and having a professional planner by there side to help walk them thorough the process is gift that I love giving over and over.
Planning any style of wedding is stressful. But when you add adventurous or destination to it it brings a handful more elements.
Since I have been specializing in this type for the past few years I have seen some of the most beautiful carefree weddings. Truly moments to be captured. (Note all the great photographers here.)
As a planner, I can help you bring everything together for this special day and manage all your planning needs from invitations to creating a budget to managing outta town vendors and scheduling fun attractions for your guests to enjoy. Nothing is too much.
This process can be creative, fun journey we can walk through it together.
Let's chat today!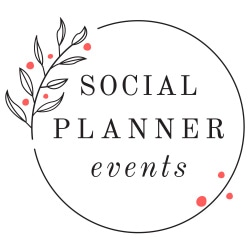 Request Information
Thank you for your submission. We will be in touch soon!
X

Email Sent.