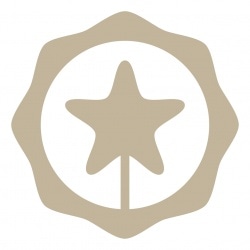 Best Wedding Planners in Spain
Spain4weddings.com
About
MEMBER SINCE 2018
My name is José Levy, CEO & Founder at Spain4weddings.com - Since 2003 I have worked with more than 800 couples from every corner of the world – bridal couples who were looking for a wedding company that goes a step further to create for them an unforgettable & exquisite wedding experience in the most popular location in Europe for weddings Sunny Spectacular Spain.
Our Wedding Planning Team
At Spain4weddings.com we are just as passionate about creating your wedding experience as you are. We love what we do. We feel privileged to work with couples when planning their perfect wedding day and we strongly believe that no two weddings are alike, simply because each couple is unique and this is how we like to work with our couples. Our objective is to create and expose a couples' uniqueness so that it is evident on the most important day in their lives.
Our Wedding Network
The quality of our network of wedding vendors is one of our strongest assets and our vendors are seen as an extension of our company. Our extensive experience and local product knowledge allows us to contract renowned wedding vendors with proven quality work, which then enables us to pair you with exactly the style of wedding vendor you are seeking for your dream wedding in Spain.
"We pride ourselves on our reputation for creating exclusive events and delivering first-class service". José Levy, CEO.
Our Quality Weddings
The most important decision to make initially when you decide on a destination wedding is the choice of venue & the location. Once we have found the ideal venue for you, we can recommend options for catering, accommodation, the wedding celebrant, transportation, make-up artist, photographer, videographer, Dj, live music, floral decoration…and indeed any other service you may wish to have on your wedding day. We will assist you through all aspects of your wedding, including tourism and travel arrangements, allowing you and family and friends to have a unique destination wedding experience that is stress-free. At Spain4weddings.com we believe that every wedding is and should be a unique event and that´s why we will only partner you with top quality wedding vendors in Spain.
Our Knowledge on Spanish Wedding Industry
With our experience we fully understand how the wedding industry works in Spain. Our local knowledge of Spanish wedding contacts ensure that you and your partner have a stunning tailor made wedding. You, your friends & family will profit greatly from a well-planned organization, and we'll stay with you all day.
Our World-Class Wedding Care
We cater to clients demanding first class service and world-class events in Spain and we can take care of everything for you, from accommodation to booking touristic activities & restaurants and of course everything you may need for your wedding here in sunny Spain.
Our Strengths as Wedding Specialists
Our expertise is turning dreams into spectacular realities. We believe destination wedding celebrations are not an event but an experience. We don't simply plan and design Spanish destination weddings; we invest our time to ensure that not only is the physical décor of the wedding day perfect, but the experience is unforgettable, designing a completely custom wedding. Your guests will remember it always as something special and unique. Only yours!
"There are only 2 occasions in our lives where our friends and family come together in the same place on the same day to express their affection… and we only get to enjoy it in our wedding!."
Always Available
We are available through Skype, Whatsapp, email, phone and live chat to ensure that you always have one easy point of contact for everything and anything to do with your wedding.
My team and I are very excited at the prospect of working together to make your dream wedding in Spain a reality. Please let us know if you have any other questions or concerns. We're here to offer you all of the help you need in order to plan one of the most important days of your life as a couple!
With love, from Spain.
José Levy
CEO & Founder at Spain4weddings.com
Why couples love Spain4weddings.com
Request Information
Thank you for your submission. We will be in touch soon!
X

Email Sent.