Style A Wedding
Best Wedding Planners in Southern Italy
About
Sicily is a glamorus wedding destination and we want our planning process be a journey in this beautiful island, discovering the most authentic flavors, enjoing the colors and the traditions, remaining breathless in front of the beauty of the ocher stones and the blue sea of this land.
The unbelievable artistic heritage of Sicily can be the perfect backdrop to your wedding; The imposing shapes of the great Sicilian Baroque, the endless vineyards, giant agaves and lush bougainvillea, ancient olive groves merge into a surreal symphony and will enchant you in all seasons.
A wedding in Sicily can be a small affair for few guests as a big event for more than 300 guests. In both cases, we will enrich it with unique details to be discovered by guests, taking them through a journey of local culture and traditions, personalization, uniqueness. Our goal is the realization of exceptional events, with elegance, professionalism, discretion and top class service. We are at your side from sourcing locations of charm to suggesting an exquisite banquet bound to Italy and its extraordinary gastronomic tradition, from choosing of stylish stationery to hiring a fabulous band, designing and coordinating lighting, installations and decorations, suggesting cute favors telling of Italian traditions because we think that each small detail make an event unique.
We are always on the look for charming venues and hidden jewels that we can't wait to share with you. Sicily offers a large range of different wedding venues, from colorful country houses to noble castles, from quaint fishing villages to elegant palaces. Whatever your choice we'll make your event a perfect match of bucolic charm and Mediterranean sensuality, extravagant baroque elegance and Italian glam.
Contact us for your exclusive emotional wedding in Sicily.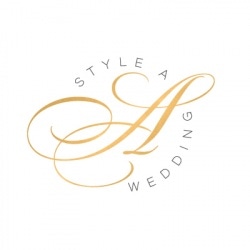 Request Information
Thank you for your submission. We will be in touch soon!
X

Email Sent.