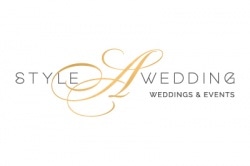 Best Wedding Planners in Northern Italy
Style A Wedding
6 REVIEWS
About
MEMBER SINCE 2015
Like an artisan atelier we plan events that reflect the personality of each of our clients. Tell us about your vision and we will realize a unique event tailor made on your style. Style A Wedding organizes stylish events anywhere in the country, everywhere we can find the perfect venue that makes your hart bit. Our approach to each event is personalized and tailor made; only after listening to your vision we will guide and transform your dream of a destination wedding in Italy into an intense and emotional experience; Style A Wedding turns to those couples looking for a professional and passionate approach that can guide them to best express themselves. Our objective is the realization of exceptional events, with elegance, professionalism, discretion and top class service. We work hand in hand with top professionals and talents who share our passion, commitment and high standard of service to realize the celebration of your individual taste and style. We are at your side from sourcing locations of charm and hidden gems to suggesting an exquisite banquet bound to Italy and its extraordinary gastronomic tradition, from choosing of stylish stationery to hiring a fabulous band, designing and coordinating lighting, installations and decorations, suggesting cute favors telling of Italian traditions because we think that each small detail make an event unique. Our desire is to make you fall madly in love with Italy and its excellence creating a wedding that will leave you and your guests with a unique and indelible memory which goes well beyond the last song or the last toast, whether you wish to tie the knot in a well know location or an unconventional venue with an authentic flavor and outside the mainstream circuits.
Why couples love Style A Wedding
Goga M.
Venice
Reviewed on Apr 26, 2020
Exquisite taste, elegance, proactive, attentive to every detail, super organised, quick and passionate- those and many more other characteristics wouldn't be enough to describe Angela's gifts and the fairytale she and her team organised for our w...&nbsp &nbsp Read More
Gemma A.
Isola Del Garda- Lake Garda
Reviewed on Apr 25, 2020
Angela and her team absolutely made our dreams come true! With every little detail Angela understood our taste and styling that we had envisaged! Living in the UK we travelled a few times to meet up with Angela and from the first moment we met with h...&nbsp &nbsp Read More
Elena
Convento dell'Annunciata - Italy
Reviewed on Apr 17, 2020
Angela helped us to organize an awesome wedding with endless patience and suitable tips. Everything was perfect, as we dreamed it! and we and our guests had a great time and lived a fable.
Alessandro P.
Villa di Maiano , Florence, Italy
Reviewed on Apr 16, 2020
Angela Giordano's StyleaWedding was the real asset for the success of our marriage. From the genesis of the project to the D-day, her availability, efficiency, inventiveness and ability to bring together excellent service providers, allowed us to cr...&nbsp &nbsp Read More
Victoria H.
Castello Xirumi
Reviewed on Apr 15, 2020
My husband and I hired Angela shortly after deciding to get married in Sicily. We found Style A Wedding on Junebug and after a brief intro chat, we knew it was the right match. We had decided on a destination wedding so having someone in Italy to hel...&nbsp &nbsp Read More
&nbsp

+ See More Reviews
Request Information
Thank you for your submission. We will be in touch soon!
X

Email Sent.