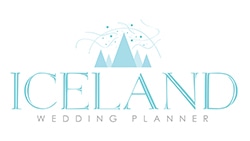 Best Wedding Planners in Iceland
Iceland Wedding Planner
About
MEMBER SINCE 2016
Iceland Wedding Planner creates EXPERIENCES, not just a "wedding day."
We thrive on adventure and love... So if you do too, let's chat!
We're team of women who are professional, crazy creative, planning and scheduling geniuses, your answer source, feel like your best friends and sometimes your witty comic relief =)
We love to laugh, create, connect, make your Iceland wedding day perfect, combat all unexpected moments with a smile and a plan, and more importantly forever pause this super exciting time in your lives with unforgettable Iceland wedding portraits!
Our style is creating complete adventure wedding itineraries that are an unforgettable EXPERIENCE!  All of which take you from getting married somewhere stunning and then still having several unique stops after to awe yourselves with.  ....we get you off "Route 1" in Iceland and into the off-the-beaten-path spots AWAY from the typical tourist locations.  Think: Discovering super-secret locations like caves, private waterfalls, exclusive beaches, gorgeous glaciers, illustrious ice caves, etc, which is VERY important nowadays for weddings in Iceland!  ...no one wants to share their big day with 100's of tourists onlooking possibly Instagram-ing their wedding, right?!
Does having an adventure wedding sound like fun to you?
Who are our favorite clients?  Couples that thrive on adventure and delight in details!  Are you an adventurous couple and having 10-200 of your closest friends join you for your Iceland wedding day?  Do you want your Iceland destination wedding to be a incredible action packed day for you and your guests?  We specialize in this!
…Or are you planning to romantically elope in Iceland and are still dying to have stunning details and gorgeous Iceland wedding photos to tell the story of your adventure?
Keep the energy going and contact us! 
Why couples love Iceland Wedding Planner
Request Information
Thank you for your submission. We will be in touch soon!
X

Email Sent.