FABIO ZARDI Destination Weddings
Best Wedding Planners in Greece
About
Who we are
Fabio Zardi is a destination wedding & event designer living and working in Greece and in Italy. Fabio Zardi is well known for the unmistakable taste of creations, the professionalism of his team, as well as for the skill and precision in the management of signature events and weddings. A bespoke service, tailor-made for your needs, your requests, your dreams, in which all his experience and expertise are put at your disposal to create something special.
Fabio Zardi has been featured by dozens of wedding magazines and blogs: Style Me Pretty, Brides, Destination Wedding & Honeymoon, Belle the Magazine, The Knot, Destination Weddings, Junebug Weddings, Love 4 Wed, Fly Away Bride, Lane Wedding Style Inspirations, Brides Without Borders, Belle & Chic, Mod Wedding, Strictly Wedding, Two Bright Lights, JM Just Married, Bridal Bugs, Ruffled Blog and many more.
In 2015 Fabio has been mentioned as one of the most influential floral designers from all around the world. His creations are appreciated by hundreds of couples since 2011, when the company has been established.
Our customers appreciate us and rely on our experience; they know that quality has a value, which is the premise for an unquestionably unique event.
What we do
Fabio Zardi offers wedding and event planning (with different options), decoration and floral design. Based on your requests and your budget, we will meticulously plan every event detail from concept design to venue selection, from day of event production to coordination.
With over 8 years of experience in weddings and events, we deliver first-class service and round the clock availability to all our clients.
We plan and create outstanding and stylish weddings for clients looking for an unforgettable event experience and meticulous, customized service.
We work with a local and international network of the best vendors and partners to meet your budget. Our clients include couples from all over the world, from diverse cultures and walks of life.
Where we work
Fabio Zardi provides his services in Greece (Santorini, Mykonos, Crete, Athens riviera etc), as well as in the most exclusive and unique locations in Italy: Venice, Florence, Rome, Como lake, Amalfi coast, Sicily, etc.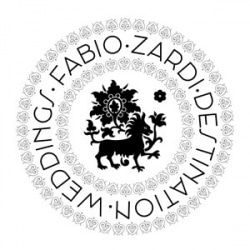 Request Information
Thank you for your submission. We will be in touch soon!
X

Email Sent.