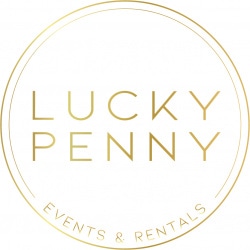 Best Wedding Planners in Colorado
Lucky Penny Events & Rentals
6 REVIEWS
About
MEMBER SINCE 2020
Here at Lucky Penny Events, we take a hands-on approach to piecing together your special event. Based in Crested Butte, Colorado, Lucky Penny is in the heart of the beautiful Rocky Mountains, surrounded by meadows of aspen trees and towering mountain peaks. A breathtaking setting for a wedding or event.
Lucky Penny's team will plan the details to convert your vision to reality by pairing quality event professionals with your budget, style, and personality. Lucky Penny Event Planning offers a range of event planning services to create an event that is truly and utterly you. The ultimate goal of Lucky Penny Event Planning is to alleviate the stress that can often accompany the event and wedding planning process. From managing hundreds of logistical details to phone calls to creating the day-of schedule, we have got you covered and leave no stone unturned.
Why couples love Lucky Penny Events & Rentals
Ashley R.
Crested Butte, CO
Reviewed on Oct 23, 2021
What really stood out to us about Ciera was how she supported us throughout the ever-changing guidelines from 2020-2021. Our original wedding date was July of 2020, and she helped guide us through so many difficult decisions of postponement (venue ca...&nbsp &nbsp Read More
Suzanne I.
Crested Butte
Reviewed on Aug 24, 2021
We cannot put into words how much we loved working with Ciera and how thankful we are for her and her team. Ciera helped us plan our wedding from thousands of miles away and put us in contact with the most wonderful vendors. Whenever friends/family a...&nbsp &nbsp Read More
Juli E.
Steamboat Springs, CO
Reviewed on Aug 17, 2021
THANK YOU CIERA!! Ciera is a childhood friend from ski racing and when Ian and I got engaged I immediately thought of her. It meant the world to me to have her by our side every step of the way though the wedding planning process. She helped us navig...&nbsp &nbsp Read More
Sara K.
Town Ranch, Crested Butte, CO
Reviewed on Oct 21, 2020
Ciera was amazing. Planning a wedding during COVID was no easy task - we had one plan and then had to constantly adapt it as the rules and numbers changed, but she handled it and kept us calm like the seasoned pro she is! She took our many ideas and...&nbsp &nbsp Read More
Ashley B.
Crested Butte, CO
Reviewed on Sep 23, 2020
Ciera is absolutely the creative soul I needed to execute my wedding dreams. We had a long engagement, for the first 60% Ciera had me on track and schedule for everything I needed to get done. I will say something I appreciated is Ciera is efficient ...&nbsp &nbsp Read More
&nbsp + See More Reviews
Request Information
Thank you for your submission. We will be in touch soon!
X

Email Sent.