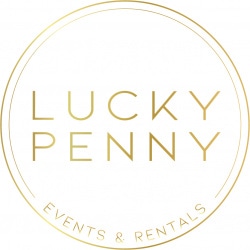 Best Wedding Planners in Colorado
Lucky Penny Events & Rentals
15 REVIEWS
About
MEMBER SINCE 2020
Here at Lucky Penny Events, we take a hands-on approach to piecing together your special event. Based in Crested Butte, Colorado, Lucky Penny is in the heart of the beautiful Rocky Mountains, surrounded by meadows of aspen trees and towering mountain peaks. A breathtaking setting for a wedding or event.
Lucky Penny's team will plan the details to convert your vision to reality by pairing quality event professionals with your budget, style, and personality. Lucky Penny Event Planning offers a range of event planning services to create an event that is truly and utterly you. The ultimate goal of Lucky Penny Event Planning is to alleviate the stress that can often accompany the event and wedding planning process. From managing hundreds of logistical details to phone calls to creating the day-of schedule, we have got you covered and leave no stone unturned.
Why couples love Lucky Penny Events & Rentals
Tracey M.
Crested Butte, CO
Reviewed on Jan 30, 2023
Lucky Penny earned this 5-star review with no reservations. Ciera and Kaitlyn exhibited professionalism, knowledge, efficiency, experience and humanity in every endeavor associated with the wedding we planned in beautiful Crested Butte. Above all, th...&nbsp &nbsp Read More
Brooke C.
Town Ranch
Reviewed on Oct 06, 2022
Hiring Ciera and Kaitlyn was the best decision I've ever made. Seriously! Our wedding day was easily one of the most special and important days of our lives, so having the right people to help us make it perfect was essential. Ciera and Kaitlyn wer...&nbsp &nbsp Read More
Bridget D.
Durango, CO
Reviewed on Sep 30, 2022
Ciera and Kaitlyn were absolutely AMAZING!! They curated a perfect wedding day for us in Durango, CO this summer. No detail was left untouched. It was so incredible to see our vision for the day come to life. We had zero stress or worry the day of th...&nbsp &nbsp Read More
Elizabeth C.
Ten Peaks Crested Butte
Reviewed on Sep 13, 2022
Dear Ciera and Kaitlyn, Thank you so very much for your soup-to-nuts wedding planning service. We are so happy with everything about this wedding weekend. Sarah and Spencer had a great time and have never looked more happy! Anyway- we are so grat...&nbsp &nbsp Read More
Hanna P.
Mountain Wedding Garden
Reviewed on Aug 10, 2022
Perfection! Cannot say enough good things about Ciera and her team! They went above all expectations! The design was so beautiful and the wedding ran like clockwork! We experienced quite the down pour during our ceremony and cocktail hour, however, C...&nbsp &nbsp Read More
&nbsp + See More Reviews
Request Information
Thank you for your submission. We will be in touch soon!
X

Email Sent.