Ryan Flynn Photography
Best Wedding Photographers in Seattle, Washington and Denver, Colorado
About
I'm a film + digital photographer and have been shooting professionally for 9 years. I've shot a lot of weddings, traveled to beautiful places, and (my favorite) met some amazing people.
My heart beats for photographing a story worth telling, and finding the funny, quirky, moving little moments throughout that narrative.
Trying to define my style with a few catchphrases wouldn't do you, or me, any favors. So I'll just say this: I make heartfelt, authentic, joyful images for people wild about each other, and about life. When you looked through the stories I've photographed, if you felt a connection, chances are you're one of those people. I would truly love to tell a part of your story.
A couple more details: I'm married to a beautiful blonde; I love well-designed things, well-prepared food, and well-told stories.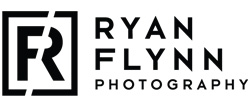 Request Information
Thank you for your submission. We will be in touch soon!
X

Email Sent.