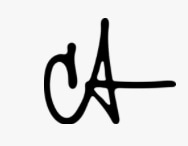 Best Wedding Photographers in Seattle, Washington
Chelsea Abril Photography
2

REVIEWS
About
MEMBER SINCE 2016
shit's getting real...
YOU'RE GETTING MARRIED!
This is about to be one of the MOST wonderful days of your life - surrounded by your favorite people, with details and timelines and flowers you may have spent months (if not yeeaaars) planning. Your wedding day will be FULL of joy and love and magic and probably a healthy amount of booze (count me in for a whiskey!) and it's crazy how quickly the time flies by.
Hakuna matata, babycakes - that's where I come in.
I'll be the girl with the camera making sure you have photos to remember it all. That way you can rest easy and focus on having the time of your life with the ones you love. Candids, detail shots, bomb ass bridal portraits, special surprises, and all the family formals your parents could ever want - I've got you covered. I KNOW how important your wedding photos are and I promise to be there for every bit of it. 
Bottom line: I. GOT. YOU. 
I pour SO much love, energy, and years of expertise into everything and everyone that I photograph. I'm so excited for the chance to do that for you and yours. 
-----------------
I believe in doing what makes you happy and loving who makes you shine. I believe in celebrating what makes you unique and not giving into the idea that your wedding should look a certain way. do you, my darlings - no matter what. whether you want to be boujee AF and tie the knot in a fancy ass venue or say "i do" quietly in the backyard with your closest friends and family - I salute you. 
and you can bet your sweet ass I'll be right there beside you killing it and making sure every moment of your day is captured and immortalized forever. 
#slaygirlslay
Why couples love Chelsea Abril Photography
Tiffani B.
Iceland
Reviewed on Aug 11, 2020
Chelsea is everything and anything you want in a photographer and beyond! She has the most infectious energy, is extremely professional, and captures the most beautiful moments. There is no doubt that she is the Beyonce of weddings. As some backgroun...&nbsp &nbsp Read More
Lauren H.
Royal Kona Resort
Reviewed on Mar 31, 2020
Chelsea was so amazing!!! She is one of the most enthusiastic people I've ever known, which made the process that much more fun. She was definitely our favorite vendor to work with. I was planning a destination wedding in Hawaii and she was able to...&nbsp &nbsp Read More
Request Information
Thank you for your submission. We will be in touch soon!
X

Email Sent.