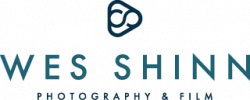 Best Wedding Photographers in Virginia
Wes Shinn Photography & Film
10 REVIEWS
About
MEMBER SINCE 2022
Serving a decade, as a military photojournalist, provided me with the unique experience of capturing major national disasters. In doing so, I developed an eye for capturing details and stories in an impactful way.
Today I bring that same skill to your wedding day. Capturing every single detail of your day - from your earrings and shoes to the special people and emotional moments - and all with unique lighting, angles, and points of view.
Learning your personalities, your stories, and dynamic together allows me to make sure you feel comfortable and photograph your day in a more personal way. I do this not only because you deserve to receive quality service, but to make sure you truly enjoy your day, take it all in, and have epic photographs to remember it by.
The unique and cinematic style you see in my portfolio comes from attending film school and learning the technical expertise to capture beautiful colors, unexpected effects, and the true art of storytelling.
Why couples love Wes Shinn Photography & Film
Emily S.
Virginia Beach, VA
Reviewed on Nov 30, 2022
My husband and I really enjoyed working with Wes. For one, he is very reasonably priced and provides a style of photography we both like. For two, his personality worked well with mine, and as a bride, that is very important. I am a high-energy, high...&nbsp &nbsp Read More
Andrew B.
Williamsburg, VA
Reviewed on Jul 28, 2022
Wes is fantastic, and his photos are, too. The quality of the photos can't be topped. And more so, his approach and techniques and accessory equipment used makes for most dramatic, magazine worthy photographs that will leave your jaw on the floor....&nbsp &nbsp Read More
Victoria F.
Charlottesville
Reviewed on Jul 21, 2022
Absolutely amazing is probably the easiest way to describe Wes and his art. Hands down, Wes was the best decision we made in regards to our wedding vendors. His talent and knowledge of photography is second to none and you can really see this passion...&nbsp &nbsp Read More
Niranjani P.
New Jersey
Reviewed on Jul 21, 2022
Wes is an incredibly talented photographer and has a keen eye for beauty within various aspects of weddings. I had a traditional South Indian wedding ceremony followed by a fusion Cuban-Greek themed reception. He was able to capture the vibrancy, fam...&nbsp &nbsp Read More
Karen J.
Norfolk, Virginia
Reviewed on Jul 21, 2022
I am going to try to put the level of service and beauty that Wes provided us with his photography into words. Even before our wedding, Wes met up with us multiple times to get to know us on a personal level and really make sure he knew what we wante...&nbsp &nbsp Read More
&nbsp + See More Reviews
Request Information
Thank you for your submission. We will be in touch soon!
X

Email Sent.