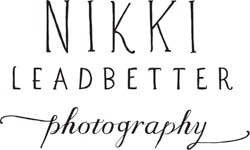 Best Wedding Photographers in Scotland
Nikki Leadbetter Photography
About
MEMBER SINCE 2018
I am a romantic. A dreamer and an experience taker.  I love memories and stories. My way of keeping and telling these are through photographs.  I love observing other people and watching the relationships between friends, families, and the passing moments between people that have a connection, no matter how big, small or fleeting. Capturing these memories and telling peoples life chapters in an emotive and artistic way makes me happy.
I fell in love with documentary photography while studying photography at Edinburgh Art School many moons ago when everything was on film. and hours were spent in photography dark rooms. I have been taking photos ever since and have been lucky enough to do so around the world. 
I am passionate about music, art, light, the outdoors, traveling, experiencing new things and learning from new people. I love being in, on and around the Ocean. It's my happy place. I need it. I used to spend my days surfing and dreaming into horizons about where my days would lead me, who I would meet and share my life with. Now, many years later  I am married to a Kiwi and am lucky enough to have three mini Kiwi Scots who are my world. We spend our time between Scotland, Australia and New Zealand with Scotland as our base. Home and heart are in a little bit of each country. I spend my days doing a job I absolutely love and having the privilege of telling other peoples stories on their wedding days.  Capturing the subtle looks, touches, happiness and sometimes touches of sadness. 
I want to tell as many stories as possible and would love to tell yours, life's to short to hold back. Days go fast and memories last forever.  For the romantics, dreamers, free spirits, thrill takers and creatives. For the people who want big things out of life and for those who are happy with the peaceful, laid back and easy going. I'd love to tell your story, no matter where in the world you are. 
Why couples love Nikki Leadbetter Photography
Request Information
Thank you for your submission. We will be in touch soon!
X

Email Sent.