The Crawleys
Best Wedding Photographers in Cheshire, England
About
Quite simply, we have the best job in the world! I say "job" because we make a living from shooting weddings and engagments all over the world ... although it doesn't really feel like work when we are doing our thing. Every wedding and engagament session is unique from all our amazing couples, the characters attending, the venue, the styling, the weather. It's difficult not to become absorbed in the buzz and excitement of the day and so that's exactly what we do ... and that's exactly why it doesn't feel like a job. We may not be one of your close friends or family but we behave like one on the day - interacting, laughing and crying with everyone and documenting the day from within the action! 
We are available worldwide for your wedding or engagement session ... if you like our work we would love to hear from you!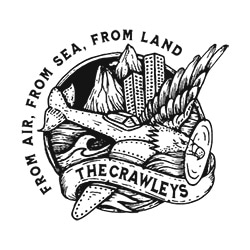 Request Information
Thank you for your submission. We will be in touch soon!
X

Email Sent.