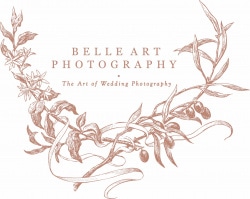 Best Wedding Photographers in The UK
Belle Art Photography
About
MEMBER SINCE 2018
As an Emotive wedding photographer, I want to catch the details that show true relationships and an intimacy which is never forced. Your story is told through light and composition; built up of those raw emotions, the small details and nuances that sometimes go unnoticed. I seek these out so that you are able to look back and remember the how you felt. My portraits are unique, inspired by my fine art background and reflecting Medium-format film that I first fell in love with. My films are created with vintage Super 8 film to evoke nostaliga. With creative twists and dreamy colours, I create art that is emotive and beautiful, giving you something you will cherish for the rest of your life.
' When I look at your work, it's as if the people are just about to move before my eyes. Beautiful yes, but I think you have very unique skill in how you capture the moments.'
I live in the UK with my partner and daughter, Belle (who inspires me!) but I am lucky enough and willing to travel all over the world to create art for amazing couples.
Why couples love Belle Art Photography
Request Information
Thank you for your submission. We will be in touch soon!
X

Email Sent.