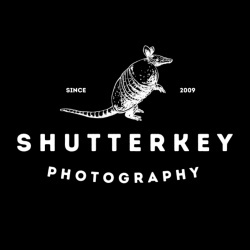 Best Wedding Photographers in Houston, Texas
ShutterKey Photography
About
MEMBER SINCE 2022
I'm Kyndall. The gal behind the camera.
My love affair with photography began with a single thought I had almost twenty years ago: "I hope I'll remember this forever."
Now, when she had that thought, ten-year-old Kyndall was referring to a really awesome day she had at the beach, but the preservation of once-in-a-lifetime moments quickly became an all-consuming passion.
As humans, our ability to recall things long-term kinda sucks. Treasured memories get hazy, mixed up, just straight up forgotten. But with a camera, I'm able to fix that. I'm able to make it so people can look at a picture and be transported back to some of the best times of their lives, exactly as it happened. And that means everything to me.
Other things I'm passionate about: Harry Potter. Brooklyn Nine-Nine. Florence + The Machine. Dessa. Writing fantasy novels. Traveling the world. Homemade pizza. Anthropologie. Riding Horses. Texas Barbecue. Dogs. Orchids. Constantly testing the space limits of my greenhouse.
Why couples love ShutterKey Photography
Request Information
Thank you for your submission. We will be in touch soon!
X

Email Sent.