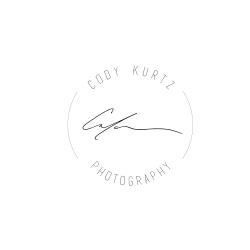 Best Wedding Photographers in Dallas, Texas
Cody Kurtz Photography
About
MEMBER SINCE 2018
I have a longing to connect with couples who are feeling a bit more adventurous than the rest. For me, weddings aren't just something I show up and take pictures for. It's much more than that. These moments will be seen for generations. It's my goal not only to love on my people but to give them images that their kids and grandkids will OOOOO and AHHHHH over. It'll remind them of the pure love and satisfaction they have in each other.
I fell in love with photography through taking photos at live events but it wasn't until a few members of my band got engaged that I drew any kind of interest in weddings. I told them, "hey, I'll shoot your wedding for whatever you can pay!" and that was over 100 weddings, 25 states, and 4 countries ago!

I love what I do. I love that I LOVE my profession and it takes me all over the world meeting some of the greatest people, sweetest clients, and most wonderful families. If you're up for a little adventure and a whole lotta love...let's connect and make some magic.
Why couples love Cody Kurtz Photography
Request Information
Thank you for your submission. We will be in touch soon!
X

Email Sent.