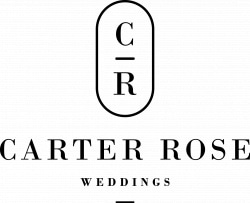 Best Wedding Photographers in Colorado and Dallas, Texas
Carter Rose Weddings
About
MEMBER SINCE 2020
After hundreds of weddings, 12+ years of marriage, and becoming a dad to two beautiful kids, it's impossible to describe all the ways I've changed since I first started photographing weddings in 2005. What I know for certain is that the sum of my life experiences has had a profound effect on the way I approach photographing my clients weddings. Every experience I've had has made me more receptive to those moments of love and joy that have brought you this far and yet are just beginning, and I love trying to capture the essence of each unique relationship with my camera. Being a small part of your intimate moments has also had a profound influence on my own life, continually reminding me what it means to love well.
In my 15 years as a wedding photographer, I've learned a lot about relationships, art, customer service, and myself. More than anything, I've discovered that I love photographing moments that matter. Moments you will cherish 50 years from now. Moments that will remind you not only of a life-changing event but the life-enriching emotions you felt when you experienced it. Moments that capture the true essence of who you love, and all the reasons why you love them, whether it's a husband or wife, a special bond with a grandparent, or the love between friends.
The florist, planner, and venue's job is to make your wedding beautiful. My job is to make your wedding beautifully remembered.
Why couples love Carter Rose Weddings
Request Information
Thank you for your submission. We will be in touch soon!
X

Email Sent.