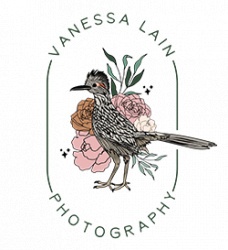 Best Wedding Photographers in San Antonio and Austin, Texas
Vanessa Lain Photography
About
MEMBER SINCE 2020
Honesty. It seems fleeting in today's world. To have a moment to steep in it is rare, and I seek it. When you strip away all the social assumptions of modern expectations and are left with that single word, honesty... that's what I pursue as an artist, a lover, a wife, a mother. An honest connection that measures more important than race, gender, traditions, or sexual orientation, and that ends with a single unifying meaning... love. A true connection between two souls saying who cares to what the world thinks and just living for each other, loving each other, serving each other. A wedding day is sharing a moment together, isolated in each other yet on stage in front of friends and family, and allowing your miracle of togetherness be shared with loved ones who support you in a union that will transcend. That's what I want to capture in my photography. That moment. The moment in time that will be passed down in vintage photos and shared by kin for generations. It's magic, and I would be honored to be a part of the legacy that starts with I do or I vow or I take you, and today I marry my best.... let me capture this honest moment for you.
Hi, I'm Vanessa. ​I grew up in Austin but I live in Lockhart with my husband, who is a chef, and our son, Walker Lain. My approach to photographing a wedding day is this: I want to be unobtrusive and allow the day to unfold organically. I'm telling your story, not mine, and I want the narrative to be something you're proud to share for generations. That said, I won't leave you hanging! I'm there to guide you through portraits so that you look and feel natural, comfortable, and gorgeous.
Why couples love Vanessa Lain Photography
Request Information
Thank you for your submission. We will be in touch soon!
X

Email Sent.