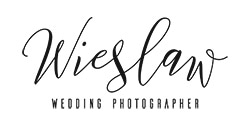 Best Wedding Photographers in Spain and Chile
Wieslaw
3 REVIEWS
About
MEMBER SINCE 2018
Hi! My name is Wieslaw, a wedding photographer from Poland.
My only rule is to show people how beautiful they are.
Your wedding is all about you! Your family, friends, and relatives are there to celebrate with you. Be your true self, with all quirky personality. Do things that make you happy, laugh loudly, kiss slowly & hug tightly.
Just a few words about me: Before doing weddings I worked for about 8 years with large advertising campaigns, editorials, and covers for local and international magazines.
It was a perfect school for me, I learned a lot of photography technics, how to work with models, and how to edit images for share and print. Once I started with weddings I found that this was something that inspires me a lot so I bring all my editorial knowledge and start learning a documentary approach to photography.
Now and after more than 100 weddings, I feel relaxed but challenged on each and every wedding, I am excited about making couples stories it's one of the best things that happened to me ever.
I am relaxed, helpful, I enjoy every travel, wedding, every couple, and their story.
Let me capture yours, we will craft your dream elopement wedding from the beginning and the way you will enjoy it most.
Why couples love Wieslaw
Catalina Z.
Santa Luisa de Lonquén Chile
Reviewed on Sep 30, 2020
I don't live in Chile and when I had to look for a photographer I didn't know what to do! I never understood anything about the subject, I just wanted someone good, and that was the moment when I met Wieslaw. I checked his website and I know he had...&nbsp &nbsp Read More
Daniela C.
Casona Los Nogales, Talagante, Chile
Reviewed on Sep 15, 2020
Wieslaw's work is really special, close, dedicated and committed. His images are able to fully capture the emotion and feelings of the moment, allowing you to relieve your wedding day minute by minute. His work is delicate and shows you the real es...&nbsp &nbsp Read More
Daniela V.
Horcón Chile Cau Cau
Reviewed on Sep 15, 2020
We have to highlight the professionalism, kindness and the fact that he was very attentive to our needs from the beginning. We trusted him and his pictures depict exactly a moment as beautiful as our wedding. Wieslaw, we really want to thank you for...&nbsp &nbsp Read More
Request Information
Thank you for your submission. We will be in touch soon!
X

Email Sent.