Don+Helen
Best Wedding Photographers in Spain and France
About
This is who we are according to our recent couple and now firiends; Nina+Michael, who had their beautiful wedding at The Cape Hotel - Cabo San Lucas, Mexico:
Don & Helen
Everyone always says that one of the most important decisions you make in planning your wedding is picking a photographer; finding someone who will uniquely capture your day so that you can relive it long after it is over. While the idea makes sense, I found this hard to believe because as I scanned through countless portfolios of wedding photographers, everything looked the same- just a bunch of pictures. I wasn't sure what I was looking for, I just knew that nothing quite felt like us. When I came across your website, I was struck by how different your work was from everything else I had seen. I loved that you had a way of extracting the emotion out of a moment and displaying it in a way that was raw but beautiful. I felt that I wasn't just looking at the pictures, but the moment inside them and I knew then, that THIS is what I was looking for.
Having seen your work, I expected to receive beautiful photographs but the ones that I've received so far have blown my already high expectations out of the water. The photos are truly amazing and I am SO excited to see more but what is equally important to me, and what inspired me to write this note, is not what is in the photos but rather the joy that you brought to the entire process. I now realize that picking the right photographer is not just about photos but about having someone around you who makes you feel good whether you're being photographed or not and you did exactly that. Everyone who had the pleasure of interacting with you and your team has shared the same sentiment with me- that they were overwhelmed by your kindness, calming presence and sense of fun.
I will forever be grateful to you for not only capturing our joy, but for being a part of it and we will always cherish the memories you helped us create and that we share together. So thank you, thank you, THANK YOU for your talent, your vision, but most importantly for your kindness & warmth.
With love & gratitude,
Your friends Nina & Michael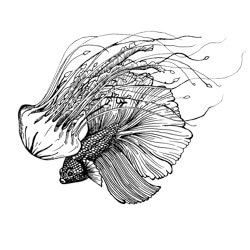 Request Information
Thank you for your submission. We will be in touch soon!
X

Email Sent.