Martijn Roos
Best Wedding Photographers in Germany, Scotland, and Morocco
About
Most of us are more visually oriented these days, and therefore I highly recommend you to watch my showreel at the bottom. It's a compilation of all the photography that I do, and I hope it makes you feel something. Because that is what it's all about.
The fact that you're reading this means you're probably getting married in the near future! And that must be exciting! It also means that, for you, photography is something important. I cannot agree more on that. Photography is to create memories and to make moments last. For me, it is a way to share the beauty of life with others. I am a person who loves to travel, to meet new people, to capture emotions, to explore.

Photography is not about you and me, it is about us. Only together we can create something truly amazing. Something memorable.
On your wedding day I like to blend in and be trusted. To capture your wedding from an insider perspective, rather than have people looking at 'that dude with a camera'. I want you to feel like you are right there again when you look at the photos. I try to focus on small details that you might not notice due to the excitement of your wedding day. To focus on emotions and interactions, on hugs an tears, on smiles and hands holding another. Whether it is your wedding day, a small elopement, or just you two adventuring, I would be thrilled to be part of it and experience it together!

Best,
Martijn Roos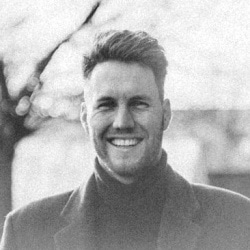 Request Information
Thank you for your submission. We will be in touch soon!