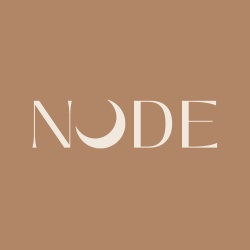 Best Wedding Photographers in Portugal
NODE Creations
5 REVIEWS
About
MEMBER SINCE 2022
Hi! We are Patricia and Miguel - photographer & videographer, recent mom & dad, and travel buddies. Storytelling is everything to us, and that's how we discovered our love for photography and cinema, as we were traveling the world and documenting with our cameras all the places and people we met.
We are here for couples who marry how they want, when they want and where they want. We are passionate about emotion, movement and authenticity. At your wedding we will be close to you to capture the spirit, the story, and the "real stuff" - the smiles, the tears, the unexpected words, the most vulnerable parts and the raw moments. We have a genuine and inspiring style in capturing moments through photography and filmmaking and the final gallery will take you back to that special day and help you relive those moments for years to come.
We are here to deeply connect, share little stories, dance together, laugh together, cry together, like only real friends do.
Why couples love NODE Creations
Vitor P.
Palmela
Reviewed on Nov 23, 2022
We all imagine our wedding day as if it were a movie... Every moment, every detail with a beauty worthy of being seen on a movie screen by millions of people... Well, Miguel and Patricia, the NODE did much more than that... They managed to make two p...&nbsp &nbsp Read More
Xénia & Frederico
Tapada de Mafra
Reviewed on Oct 10, 2022
Where to start when talking about Patricia and Miguel? 2 incredible human beings, with a tremendous natural talent to capture emotions, moments and feelings in a way totally loyal to everyone's essence. When we started planning the wedding, we ...&nbsp &nbsp Read More
Ana D.
Sintra
Reviewed on Sep 14, 2022
Descobrimos a Node no instagram e desde logo gostámos da luz e momentos das fotografias. A Patrícia e o Miguel foram impecáveis durante todo o processo, profissionais e sempre com uma excelente energia. Tanto o vídeo como as fotografias ficara...&nbsp &nbsp Read More
Margarida B.
Quinta da Serralheira
Reviewed on Jul 04, 2022
Não tenho palavras para descrever não só o trabalho da Patrícia e do Miguel , como as pessoas maravilhosas que elas são ! Fomos ( eu o Diogo ) das primeiras pessoas a apostar neles para retratarem o nosso Casamento . Mal os conheci , apaixon...&nbsp &nbsp Read More
Kelly
Portugal
Reviewed on Jul 04, 2022
I met Patricia and Miguel while traveling and fell in love with their personalities.. I knew that one day I'd like to see myself trhough their eyes, so I booked a photoshoot and the result was out of this world. The way they make you feel comfortable...&nbsp &nbsp Read More
Request Information
Thank you for your submission. We will be in touch soon!
X

Email Sent.