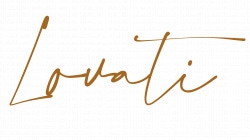 Best Wedding Photographers in Portugal
Lovati Photography
5 REVIEWS
About
MEMBER SINCE 2021
Hello, we are Nathalia and Pedro - wife and husband team!
What we photograph is the translation of what we believe and feel, the extent of ourselves.
Ready to share our journey and tell stories with all our heart and sensitivity.
We want each couple to feel what we felt on our wedding day, which was the best day of our lives! We do this by connecting with you and being good friends, people who will guide you to the day that will be remembered forever, recording the memories that will gain value over the years!
For the past 9 years we have dedicated ourselves exclusively to registering love. It is a great honor for us to transform what happens before our eyes into poetry and make it eternal.
We want to meet you and photograph the feelings that come to you in a relaxed and light way. For you to look at the photos and see all their colors, shapes and beauty. And above all, you feel special.
You deserve it!
With love,
Nathalia and Pedro
Why couples love Lovati Photography
Jorge R.
The Astoria, Vila Nova de Gaia
Reviewed on Aug 23, 2021
Nathalia and Pedro were recommended to us when we were looking for photographers. We wanted to have a casual photo report of our wedding to photograph our families and friends while having fun. We couldn't have chosen better. We were immediately in l...&nbsp &nbsp Read More
Margarida M.
Quinta de Monfalim
Reviewed on Aug 09, 2021
We were looking for photographers for our wedding when we met Lovati Photography. Nathalia and Pedro exceeded all our expectations. We met over a videocall and instantly connected with them both on a professional level and on a personal level. They w...&nbsp &nbsp Read More
Ana B.
Vila do Conde/Portugal
Reviewed on Jul 19, 2021
We met Nathalia and Pedro over a video call online and have felt almost instantly that we would like them to photograph our wedding. The decision came very easy, their warmth, authenticity, human nature and professionalism stood out to us, the colla...&nbsp &nbsp Read More
Evelyn B.
Raheen House Hotel
Reviewed on Jun 07, 2021
From the very first moment we met Nathalia and Pedro, we knew they were the one. They met us through video (they are in Portugal and we're in Ireland) to talk about their vision and try to get to know us. Noone else had made that effort to understand...&nbsp &nbsp Read More
Geovana A.
Santorini
Reviewed on Jun 07, 2021
We hired Lovati at our destination wedding in Greece. It exceeded all expectations. Wonderful pictures and we had a really nice afternoon. We love too much!
Request Information
Thank you for your submission. We will be in touch soon!
X

Email Sent.