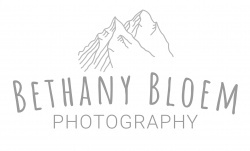 Best Wedding Photographers in Oregon
Bethany Bloem Photography
1 REVIEW
About
MEMBER SINCE 2022
I am a true lover of romance. Particulary a profound love story. I married my best friend last year which gave me a new perspective on what telling that story is.
I am here to capture your best day ever exactly as it occurs. I want to showcase all of the little things that make up the big picture. The normally unseen moments of intimacy that make every wedding so poetic. The glow of the sunlight in your hair as you write down your vows, the sparkle of the tear in your partners eye when they see you for the first time, the deep hug you share with your best friend, the glow of your mother as she watches you turn the to the next chapter. Those are the things that make this day so special and that's why I'm here to help.
This career and passion of mine is about a lot more than taking your photographs. It's about being your friend along the way.
I will never tell you how to experience this day. What I will tell you is how to relax your shoulders, where the best light is coming from, and how to make being in front of the camera all day feel a little less awkward.
If you feel like this speaks to you, lets connect.
Why couples love Bethany Bloem Photography
Leslie F.
Leach and Evergreen
Reviewed on Feb 08, 2022
Bethany was amazing to work with and the photos we received were outstanding. I have gotten many compliments from family and friends on the photos and how it told the story of our wedding day. She did such a great job with capturing so many elements ...&nbsp &nbsp Read More
Request Information
Thank you for your submission. We will be in touch soon!
X

Email Sent.