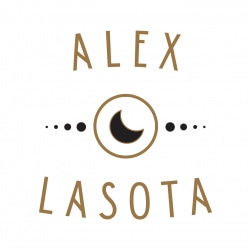 Best Wedding Photographers in Oregon and California
Alex Lasota Photography
6 REVIEWS
About
MEMBER SINCE 2019
First of all --- CONGRATSSS guys! I'm so excited for you guyss! Secondly, hi! My name is Alex Lasota - a puppy-lovin, globe-trottin, sushi-crazed photographer who happens to be obsessed with love, stories that is! Your wedding is a big deal, & I believe your wedding photographer should be more than someone who gives you photographs you hang on your wall. So before you dive into the nitty gritty of this page, I need you to know that with me, things are different.
My heart behind this business has always been to serve you to the best of my ability. To make this experience easy & yet an all around good time. With me there is no way you're walking away with stiff & awkward photos of our time together. But rather with images that feel like your love story to its core. On that note, I'm not going to just give you photos and call it good, but rather be on team YOU GUYS, & serve you with whatever you need.
Need help with that timeline, hand it over to me.
Not sure what to wear for your engagement photos? I've got a what to wear guide with your name on it.
Need someone to hype you up before your first look? Call me your very own hype-womant!
Can't quite figure out how your dress buttons? How that boutonnière goes on? I got you, I got you, I got you!
As cheesy as it may sound, I don't just want to be your wedding photographer, but someone who's got your back through it all. So if you're ready for a good time, photographs that feel like you guys, a sneak peek turn around that gives you 100+ photos 24 hours after the wedding (sayyyy whhhhattt??), and a fun & easy experience...then I think it's time we do this thang! I can't wait to meet you & hear more about your love story!
IN THE END, I BELIEVE YOUR LOVE IS UNIQUE, YOUR PHOTO'S SHOULD BE TO
Why couples love Alex Lasota Photography
Veronica A.
Pasco, WA
Reviewed on May 13, 2020
Alex was absolutely amazing! She went above and beyond as our wedding photographer, helping to organize the day so she could get all the shots my husband and I wanted! I recommend her to everyone I meet who is looking for a wedding photographer. I ca...&nbsp &nbsp Read More
Jordyn
Twin Sisters Rock
Reviewed on May 13, 2020
Alex has been nothing short of amazing thus far! We booked her a year and a half before our wedding to ensure we got a spot on her calendar. Throughout the last year she has helped so much with the wedding planning process, she has some amazing resou...&nbsp &nbsp Read More
Anna S.
Ark of Salvation Church
Reviewed on May 13, 2020
When I started dating my now husband Ben last year in August, I didn't waste any time in contacting Alex about her availability! I wasn't even engaged yet 😂 after following her on Instagram for awhile, I had NO doubt that I HAD to have her as ...&nbsp &nbsp Read More
Katey R.
The rolling hills behind a winery in Eastern Washington
Reviewed on May 13, 2020
I wish Alex did my wedding photos!!!! But 4 years after my wedding, I was so excited to have her do our couples session for my maternity photos. I know this is a wedding website, but I just HAD to share with all of you know what incredible work she d...&nbsp &nbsp Read More
Ashley C.
Walla Walla, WA
Reviewed on May 13, 2020
Alex is simply AMAZING! From her very first email, she was professional, prompt + so incredibly kind. We knew we wanted our three dogs to be in our photos and as soon as we started discussing details, Alex was beyond thrilled! This meant so much to u...&nbsp &nbsp Read More
&nbsp

+ See More Reviews
Request Information
Thank you for your submission. We will be in touch soon!
X

Email Sent.