Payton Marie Photography
Best Wedding Photographers in Oklahoma
About
FOR PEOPLE WHO LOVE OUT LOUD
Hi friend! I'm Payton, the artist behind Payton Marie Photography. I'm a local and destination wedding photographer based in Oklahoma City. I specialize in working with intentional couples who throw tradition to the wind and make their wedding day exactly what they want it to be. Every story is unique, every love has its own flair. So whether at home or abroad, in a church or on a mountain, I focus on creating photographs that are celebratory, emotional, and unforgettable. 
I'm here to capture moments over poses, those beautiful moments that can never be replicated. I want you to remember how your wedding day felt, with emotion and memories bursting out of each image I take. My approach is to let everything unfold naturally throughout the day rather than faking or posing shots, observing and capturing what's real and genuine and happening in front of me.  
But most importantly, I want you to have the most fun on your wedding day. It's my goal for your day to be stress-free, relaxed, and one heck of a celebration. I take the time to get to know you before your wedding day so I know who you are, what you love, and what's important to you, so that I am equipped to tell your story well. Wedding photography is not a cookie-cutter process for me. Every couple is different, every wedding day has its own magic, and I'm all about creating images that reflect your personalities, express your love, and define who you are as a couple. 
So let's be friends, grab some pizza, and go over the details. Let's work together to make your wedding day literally the best day ever. Let's dance and cry and party like crazy. Let's make some magic.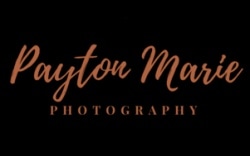 Request Information
Thank you for your submission. We will be in touch soon!
X

Email Sent.