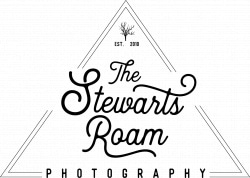 Best Wedding Photographers in North Carolina, South Carolina and Georgia
The Stewarts Roam Photography
31 REVIEWS
About
MEMBER SINCE 2018
We are Mark & Kelly, a husband and wife wedding photography duo, with a photographic style inspired by nature and couples who are wildly in love. We are based in Concord, NC but are secretly aspiring gypsies who will travel anywhere to capture a unique wedding!
We like to approach every wedding we photograph, as storytellers. Our goal is to quietly capture the organic moments of your day as they unfold naturally and our different artistic styles work together seamlessly to tell your love story.
Our goal is to help inspire long and lasting marriages through the passion of our wedding photography. Preserving these memories is something we don't take lightly. Our hope is that the art we create with you on your wedding day is something you will cherish for years to come.
We feel incredibly blessed to document these love stories for our couples. Let's connect and roam together!
XO,
Mark & Kelly
Why couples love The Stewarts Roam Photography
Karina M.
Charlotte
Reviewed on Aug 29, 2021
My husband and I are so glad we chose Mark and Kelly to capture our day. Since we were eloping at the courthouse photos were one of the most important parts of the day. Mark and Kelly made us feel comfortable right away and the results were beyond wh...&nbsp &nbsp Read More
Emily M.
Charlotte, NC
Reviewed on Jan 13, 2021
After meeting Mark and Kelly, we immediately knew they were perfect for our wedding - it was like talking to old friends. They were super warm and open, and you could tell they love what they do and capturing those moments. For our wedding day, they ...&nbsp &nbsp Read More
Monica B.
Mountain Lake Inn
Reviewed on Dec 08, 2020
Kelly and Mark were perfect. Photos were one thing I did not want to go cheap on, I wanted the best, and with Kelly and Mark you get the best! They are easy to work with, have great ideas, good personalities, and know what they are doing! From the fi...&nbsp &nbsp Read More
Lisa G.
The Boathouse VA
Reviewed on Dec 08, 2020
Before my husband and I even got engaged, I knew we wanted to book Mark and Kelly for our wedding photography. As a photographer and artist myself, I knew these photos would be lifelong treasures for us, so I didn't want a photographer with a cookie-...&nbsp &nbsp Read More
Courtney K.
Alexander Homestead
Reviewed on Dec 08, 2020
I was senselessly scrolling one day and came across one of the most stunning wedding photos and went into a complete whole, looking at picture after picture. I wasn't engaged yet but in my head was like "yep, they have to take our wedding photos....&nbsp &nbsp Read More
&nbsp + See More Reviews
Request Information
Thank you for your submission. We will be in touch soon!
X

Email Sent.