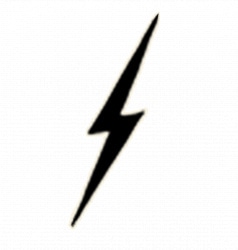 Best Wedding Photographers in North Carolina
Mark Maya Photography
1

REVIEW
About
MEMBER SINCE 2020
Hi! I'm Mark and I'm-not-your-mother's wedding photographer but I promise she'll love the photos and videos! Honestly, I don't care what you look like as long as you are authentic, positive, and passionate!
What is important to me:
1. Your wedding day is stress and anxiety free (I know that's not possible but damn I try).
2. Your photos and videos tell your story in an unique way
In 2013, I started my photography business helping musicians by creating unique photography and music videos for them. I was blown away when I got to photograph Mandolin Orange, Gregory Alan Isakov and one of The Lumineers! A few years later I got divorced and (ironically) shifted my business to weddings shooting in the style of my musician shoots. The results were magic and I was hired by the most wildly passionate couples to shoot their weddings in the same style!
That's how Mark Maya Photography was born and why I'm a Junebug Weddings vendor! I've documented some of the most adventerous weddings and I'd love to shoot yours!
Junebug Weddings brides are my brides! I'm not your status quo wedding photographer and neither are my couples. Over the years I've learned that traditional weddings are no fun and the couples are too stressed so now I cater to the wild ones like me who value their experiences and community over some silly obligation or wedding tradition.
My mission is to document your wedding day professionally with the highest quality work and at the same time be a great guest at your wedding (I promise to act up on the dance floor though). I focus on documenting the most intimate moments with 90% of my photos and videos being candid and photojournalistic.
I've created affordable wedding and elopement packages for photography and videography that won't break the bank and that actually have what you want in them without the needless add ons plus I'll guide you every step of the way by answering all your questions, giving my two cents on vendors and creating custom packages.
We'll meet at a local bar, over video chat, or have a phone call to get to know each other and talk about details of your wedding. If we're a good fit then you can book me as your wedding photographer and videographer!
I love traveling for weddings so wherever you are I'll come to you! Whatcha waiting for? Let's do this!
Why couples love Mark Maya Photography
Meghan N.
Black Mountain Sanctuary
Reviewed on Nov 09, 2020
Mark was our dream photographer. He captured our wedding day at Black Mountain Sanctuary and the Chemist Spirits perfectly. We cannot send him enough love or kudos. His photos are magical. His videography is unparalleled. He is a cinematographer at h...&nbsp &nbsp Read More
Request Information
Thank you for your submission. We will be in touch soon!
X

Email Sent.