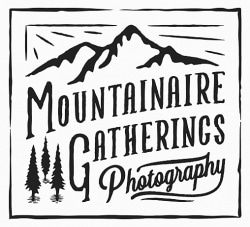 Best Wedding Photographers in New York
Mountainaire Gatherings
14

REVIEWS
About
MEMBER SINCE 2017
I'm a natural-light photographer, coffee connoisseur, craft-beer lover, adventurer, and wife; and I live in the beautifully-wild Adirondack mountains of upstate New York.
I love working with couples who appreciate the beauty of nature as I do and who strive to incorporate it into their big day through an outdoor elopement or intimate, casual wedding.
Want to elope in the high peaks? Host your reception on a small island in the Finger Lakes? Repeat your vows in a secret grove with the wind whispering through the pines? I WANT YOU TO.
If you said yes to any of the above, let's chat! I'd love to be the one to hike up a mountain with you before sunrise in order to document your heartfelt vows in the early morning light and fresh mountain air.
Let's do this!
Why couples love Mountainaire Gatherings
Kerrie G.
Lake Placid Lodge
Reviewed on Mar 08, 2021
We are so so happy with Whitney's work! Each photo is better than the next and she really captured the moments that mean the most. We LOVED reliving our wedding morning looking through all of our pictures!! She made our day so special and memorabl...&nbsp &nbsp Read More
Stephanie B.
Awosting Falls
Reviewed on Mar 08, 2021
My husband and I planned to only have three guests at our wedding and one of those would be our photographer. With our intimate ceremony, we knew photos would be essential to share our wedding day with all our loved ones and, while looking for photog...&nbsp &nbsp Read More
Maris P.
Usa
Reviewed on Dec 09, 2020
Whitney is an exceptional photographer!! First she met the couple in Austin TX, where they live, to do engagement photos. She immediately bonded with them and produced stunning engagement shots to use for events leading up to the wedding and on t...&nbsp &nbsp Read More
Katharine B.
Lake Placid
Reviewed on Dec 09, 2020
From the engagement shoot, to the Plan C Covid wedding, Whitney made us feel comfortable, excited, and as though we were lifelong friends. The smiles you see in her photographs are genuine, as you will be laughing, smiling and falling in love all ov...&nbsp &nbsp Read More
Katherine C.
Whiteface Mountain
Reviewed on Dec 09, 2020
...the typical COVID wedding sob story… but not! With Whitney's help we were able to confidently decide to go ahead and get married rather than postpone. The emotional rollercoaster was put to an end with a small ceremony event that she helped us...&nbsp &nbsp Read More
&nbsp

+ See More Reviews
Request Information
Thank you for your submission. We will be in touch soon!
X

Email Sent.