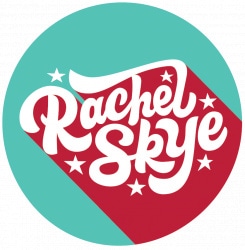 Best Wedding Photographers in Michigan and Chicago, Illinois
Rachel Skye
About
MEMBER SINCE 2019
About Rachel
If you are looking for a wedding photographer to be a fly on the wall, I'm not your girl. If you're looking for a wedding photographer who will fit in with your rowdy wedding party and cheer you on, IT ME. I'll run calming defense during stressful times and be your personal hype girl. I'll notice the moments that matter because I believe that preserving your joy through photography is the most meaningful use of my creativity. I specialize in weddings and elopements because I like the stakes. Where some people see high-stress, I see the opportunity to rise to the occasion.
I'm the kind of person who snorts when I laugh. I'm a recovering perfectionist, Enneagram 4W3, and mom of 2. I play DND weekly (big nerd) and swear a lot while I do it… after the kids are asleep of course.
Destination Weddings + Elopements
I have traveled extensively and am inspired by other cultures and landscapes. I don't just enjoy travel, I'm an expert. I know how to get visas, park passes, book flights, stay safe, and how to spot the best places to stay. I help my couples with all of the logistics of planning a destination wedding or elopement. From the pre-planning to finding the best photo locations… I'll take care of the details so you can focus on each other. For this reason, I get pretty involved in these elopements and limit the number I take on each year in order to provide the kind of experience my couples deserve.
Michigan Weddings and Elopements
I've been everywhere. Here's the thing… I chose Michigan as my home. Because we have all 4 seasons. Because we've got the freshest coast. Because I swear the air in Northern Michigan is healing. Because Detroit is the city that never gives up. For these reasons and a million more, about 75% of my couples get married in Michigan. 
Love is welcome in all of its magical luminous forms. All are celebrated.
Why couples love Rachel Skye
Request Information
Thank you for your submission. We will be in touch soon!
X

Email Sent.