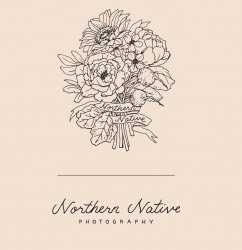 Best Wedding Photographers in Michigan
Northern Native Photography
About
MEMBER SINCE 2017
REAL PEOPLE. REAL STORIES.
I love my job because it allows me to watch the most moving stories. It gives me a key to a world I may have never even have known of. I get to be in the room with a bride when she's shaking and breathing slowly; clenching the sides of her gown and practically housing thousands of fluttering butterflies. I stand in front of the groom while he starts to hear the foot steps of his bride coming to make her reveal and how unexplainably excited you were when he asked you to spend the rest of your life with him. All the heart pounding, life changing, charming, sweet moments eventually become stories..photos help pass them on..and that is my job; to help you tell your story.
When I decided to make my passion a career I told myself that I was only going to do this my way; & that entails making lasting connections with my clients. I'm not a "shoot and burn" kinda gal.. I want to get to know you, win over your pets and grab a bite to eat. I am interested in learning your story; in order to tell it well.
Why couples love Northern Native Photography
Request Information
Thank you for your submission. We will be in touch soon!
X

Email Sent.