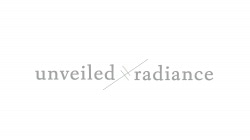 Best Wedding Photographers in Louisiana
Unveiled Radiance Photography
About
MEMBER SINCE 2016
I always thought I would become a journalist. I dreamed of roaming the college football sidelines for ESPN since I was 8. I thought if I couldn't make it as the next Erin Andrews, I would do public relations for a university athletic department or athletic organization.
Little did I know that photography was about to change my life.
I had casually been shooting with a camera since high school fiddling with making videos and photos for close friends & family. But after graduation in 2010 from Louisiana Tech, I felt like my path was changing. So that fall, I had a chance to shoot a friend's wedding in Dallas,TX and realized it was a world I wanted to know more about. I loved everything about a wedding day; the stories, the details, and the people.
I shot two more weddings that fall, and prayed that if this was my calling I needed 15+ weddings for 2012 to make a significant reason to quit my day job. By January, I had 12 weddings booked for 2012, and an adventure which has brought me the greatest lessons, harder days, joys and happiness over the past 8 years.
Since then, I have had the chance of capturing and telling the beautiful, rich, unique love stories of over 175+ couples. They have warmed my soul, they have inspired me and each of them has entrusted me in documenting their authentic love.
Unveiled Radiance is about capturing the true essence of the human experience in all the [happy everything] moments of life. I am so thankful for the job I've been blessed with and the opportunity to engage in the lives of so many.
Fun Facts:
1}. I adore sweatpants
2}. Canon, my puppy man is kind of my obsession all the time
3}. I would become a professional school supply shopper if I could.
4}. Travel is always my jam, and finding new places to explore fuels me to the max!
5}. Coffee, chips & salsa, and popcorn can always be found in my pantry
6}. World War II or any historical fiction novels is what I'm most likely reading
7}. I can pretty much sing the lyrics to most any Disney song, but anything else is fair game for me to makeup my own lyrics to the song.
8}. I have a secret obsession with broadway musicals.
9}. I'm an ENTJ (Myers- Briggs, do yourself a favor and take the personality quiz)
10}. Christmas should happen all the time. The End.
Why couples love Unveiled Radiance Photography
Request Information
Thank you for your submission. We will be in touch soon!
X

Email Sent.