Unveiled Radiance Photography
Best Wedding Photographers in Louisiana
About
I always thought I would become a journalist. I dreamed of roaming the college football sidelines for ESPN. I graduated with a double major in Journalism & Political Science, and thought if I couldn't make it in sports as the next Erin Andrews, I would do PR for a politician (And rock my best Reese Witherspoon). After graduating from Louisiana Tech, I started a corporate job working as a marketing rep. I discovered it wasn't my cup of tea at all. I needed to find an avenue to be creative.
So in probably one of the hardest seasons of life, with the fear of failure looming and being scared to pieces I shot my first wedding with no experience or knowledge in Dallas,TX in September of 2011. God in his absolute faithfulness soon brought more weddings, more amazing couples into my life and I realized my place was with a camera in my hand.
I see photography as the ultimate artistic expression of the everyday human experience. The [happy everything] moments of life rooted in love, laughter, hope and joy. These are the emotions I hope to portray in all my images. I believe in the radiance within us all and the beautiful exposure photography brings to illuminate the human soul on this journey called life.
Coffee, college football and chips & salsa are always a bonus to find my happy place too!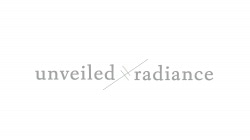 Request Information
Thank you for your submission. We will be in touch soon!