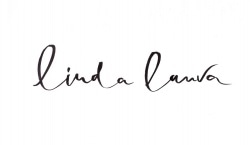 Best Wedding Photographers in Latvia
Linda Lauva Photography
About
MEMBER SINCE 2017
Hi, I'm Linda. I come from Latvia - a tiny country by the sea, filled with green fields & woods.
I started working as a photographer around 12 years ago as a hobby while studying. Back then I thought that fasion is the thing to do, so I did it for a while (and I'm glad that I did) until slowly, but steady wedding photography stole my heart. This so precious - couples invite me to spend just a day with them, but afterwards they will probably remember me for forever. This is truly meaningful to me, so I try to be the best person I can for them. So we make memories together, we laugh together, I climb trees for them, I sit in puddles, run around in rain, help the bride with her dress, make jokes to release the pressure..I'm sure - I really do everything I possibly can to make them feel as they had invited an extra friend to their wedding.
I'm a nature kid so i'm truly happy to run around our flat land with smoke bombs to make it feel more magical, but my heart lives in mountains (which we dont have at all). Every possibility I have - I travel with my husband. Hiking and being in nature is my favourite thing besides being a photographer - I hope in future to be able to combine those two things as much as possible!
Why couples love Linda Lauva Photography
Request Information
Thank you for your submission. We will be in touch soon!
X

Email Sent.