Francesco Bognin Photography
Best Wedding Photographers in Southern Italy
About
My name is Francesco and I have a love affair with photography. Passion led me leave a successful career as an Osteopath to pursue my love for wedding photography. It was the right choice.
Looking back over seven years in wedding photography, I've had the honor of working with the most selective clients from around the globe and I'm proud to share that I have been listed as a one of few top wedding photographers in Italy by Junebug Weddings, as well as having been featured in Vogue magazine, Style Me Pretty, and other respected publications. 
My love and respect for this craft goes hand in hand with my commitment to delivering exceptional photos. I believe that a truly special photo is built on inspired fine art composition, always plays with natural light and, most importantly, stars the raw emotions that are the real treasures of your wedding day. When working with me, my first goal is your comfort and authenticity. Being in front of my lens should be fun, easy, and natural, even for the camera shy among us. I'll always guide you but I'll never ask you to pose or be anything except yourself.
My passion and artistic point of view are coupled with a professional bi-lingual team offering world class customer service and the flexibility you need to match the individuality of your event. We are available for local services throughout Italy as well as destination services worldwide.
Truly knowing what love looks and feels like gives my sensitivity an edge that often brings my clients to tears. I myself found true love in California, and less than 5 months later I was married and blissfully happy. My love for photography comes second only to my love for my wife and it's a point of view that I bring to your wedding day.
You need a photographer who not only delivers priceless heirloom images, but who does so with professionalism. I pride myself on this and I hope to be able to combine my love for photography with your love for each other.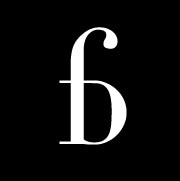 Request Information
Thank you for your submission. We will be in touch soon!
X

Email Sent.