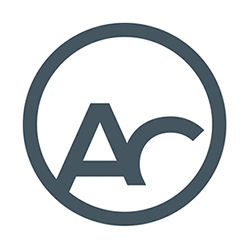 Best Wedding Photographers in Southern Italy
Aberrazioni Cromatiche Studio
5

REVIEWS
About
MEMBER SINCE 2015
Aberrazioni Cromatiche studio is a team of italian wedding photographers and videographers, specializing in exclusive destination weddings.
We want to tell stories of people celebrating love, and we want to be part of this celebration.
As italian wedding photographers and videographers, we focus on aesthetics and the beauty of real life moments, providing a full wedding coverage with consistent imagery, creating one fully cohesive wedding package. Our style is a perfect blend of editorial style portraiture & timeless documentary.


We'll be you best moment catchers and you can rely on our discreet and sophisticated glance.
Why couples love Aberrazioni Cromatiche Studio
Blessing from Italy
Firenze
Reviewed on Dec 29, 2020
I recently had the opportunity to work with these talented videographers when I conducted a ceremony for a couple in Florence. Aberrazioni Cromatiche Studio are professional, polite and unobtrusive. In fact I was unaware of their presence. I woul...&nbsp &nbsp Read More
Antony
Orvieto, Italy.
Reviewed on Nov 23, 2020
From the first interactions with Andrea and Giacamo we we're incredibly happy with our choice of choosing Aberrazioni Chromatiche as our videographers for our wedding in Umbria Italy. As Australians planning a wedding abroad, it is already challengin...&nbsp &nbsp Read More
Valentina
Procida
Reviewed on Nov 20, 2020
Abbiamo scelto Aberrazioni Cromatiche per il servizi video del matrimonio: dobbiamo ammettere che le aspettative che avevamo erano alte, poiché avevamo visto online alcuni dei loro lavori e li avevamo scelti per ragioni stilistiche ed artistiche. No...&nbsp &nbsp Read More
Kary K.
Greece
Reviewed on Nov 17, 2020
Edit: After Aberrazioni decided to block me on social media, I have left them reviews (on junebug, google etc). They have then reached out saying i am unfair and proceeded to say that the they're in a crisis and cannot afford to refund us. Then offe...&nbsp &nbsp Read More
Kary K.
Reviewed on Oct 30, 2020
DUE TO THE PANDEMIC, I had to postpone and eventually cancel my wedding as i am over seas! It's been super difficult in general but Aberrazioni has made the process EXTREMELY difficult. They would not accommodate us AT ALL! And now they would not e...&nbsp &nbsp Read More
Request Information
Thank you for your submission. We will be in touch soon!
X

Email Sent.