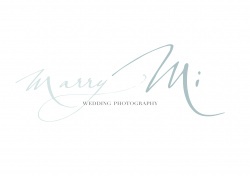 Best Wedding Photographers in Northern Italy
Marrymi - Wedding Photography
About
MEMBER SINCE 2022
"Only photography has been able to divide human life into a series of moments, each of them has the value of a complete existence."
We are Marrymi, we are Silvia and Alex, two sides of a coin.
We have been involved in photography since we met, actually long before.
Both inspired by the communicative power of image, Alex has always studied photography; his mental order immediately led him to become specialized about technique and the rigid theory of photography. Silvia instead lets herself be contaminated, studied communication and advertising and, as victim of her creative hunger, she chose to devote herself to what she has always been passionate about: communicate through photography ..
We met and fell in love just like that, mixing our minds, our inclinations and our characters .. and so marrymi was born.
We have always worked as photographers. We felt Weddings were our best expression because we like to tell and speak about the truth. The responsibility of giving memories as a gift is everything for us.
Our aim is to create unexpected images that dances with light and feeling, documenting every wedding we shoot in the truest way, from the little details going down in the intimate dynamics;
We are deeply inspired by the good cinema, poetry and art in every form. We appreciate the rare beauty of subtle, and non-obvious.
We love to create artfull and poetic photography, approaching with warmth, professionalism and grace in every moment of the day.
Every images should be a visual piece: it should speak by itself and should carry an emotional meaning deep within.
Our secret is that we work tirelessly to capture every fleeting moment of authentic emotion. I guess when someone has as a goal to create timeless emotional photographies, he has more chances to capture these priceless moments.
2021 Junebug Choice Award Winner as Best Elopement
Why couples love Marrymi - Wedding Photography
Request Information
Thank you for your submission. We will be in touch soon!
X

Email Sent.