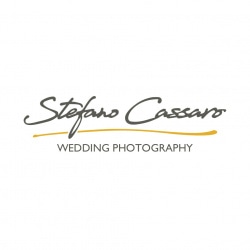 Best Wedding Photographers in Central Italy
Stefano Cassaro Photography
About
MEMBER SINCE 2019
Dear people in love from all over the world, my name is Stefano and I'm a Destination Wedding Photographer based in Italy.
I like traveling, good food, sports and I love my family, above all else. I absolutely love ART, so I breathe beauty and aesthetics ever since I was young!
My photographic wedding portraits are distinguished by a pictorial style that take inspiration from the Caravaggio "use of light". I love the feelings and emotions that bind a couple who has just married and so I try to represent them with my pictorial images.
In my vision, wedding photography is an art form that combines style and glamour, while tells the emotional story of your wedding day: for these reasons I like to consider myself a Fine Art Wedding Photographer using a reportage wedding photography approach.
I want to capture spontaneous expressions and unique details that represet the powerful meaning of a marriage, your style and set design of the wedding.
My biggest ambition is to become one of the best international wedding photographers and this goal can be achieved with hard work and thanks to your trust in me!
I'm a simple and honest person in love with human connections without barriers of race, sex and religion: we can build your dreams together inside a frame!
Your wedding photographer, Stefano
Why couples love Stefano Cassaro Photography
Request Information
Thank you for your submission. We will be in touch soon!
X

Email Sent.