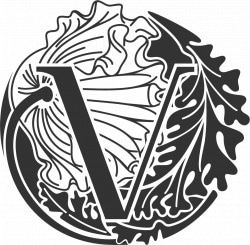 Best Wedding Photographers in Iowa
Verdigris Photography + Design
2 REVIEWS
About
MEMBER SINCE 2022
Welcome to my little slice of the world - I'm so happy you found your way here! So, a little about me... besides being a photographer + a creative chameleon of sorts, I'm also a wife (to Matthew, my videographer) + a mother to three rambunctious kiddos. Our life is a whirlwind but we are a passionate crew that love to be in the company of each other and the ones we love.
I am unapologetically a romantic. I get lost in a good book, or song, or meal, or breeze. I believe in love stories + happy endings + the good in everyone. I've traveled to Spain + Cambodia + England. I've known deep sorrow + unimaginable joy. I'd like to think that my photographic style reflects a little bit of all of that collective exerience - part editorial + part documentary. I love to capture authentic moments, as they unfold, with minimally constructed scenes.
I strongly believe that what is important in this life lies within the ones we love. Time adds character + dimension + ultimately reveals the story of our life... + I'd love to help capture your time here - your story. Let's preserve what matters most.
Why couples love Verdigris Photography + Design
Deanna S.
Ottumwa, IA
Reviewed on Oct 10, 2021
We hired Morgan for our engagement and wedding photos, and Matt was our videographer. We couldn't be happier with their work! We got so many compliments from our friends and family about how amazing our photos were, as well as, being told by severa...&nbsp &nbsp Read More
Ilderina S.
Rewind Hotel
Reviewed on Sep 15, 2021
Morgan & Matt Terlouw were an absolute joy to work with. We seriously couldn't have picked better people to be our wedding photographer + videographer! They were responsive, kind, flexible, & genuine throughout the whole process. Several friends & ...&nbsp &nbsp Read More
Request Information
Thank you for your submission. We will be in touch soon!
X

Email Sent.