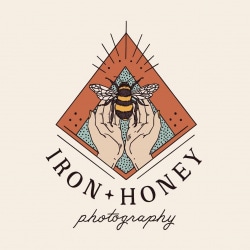 Best Wedding Photographers in Chicago, Illinois
Iron + Honey Photography
15 REVIEWS
About
MEMBER SINCE 2021
Hey! My name is Melissa Ferrara and I'm a documentary lifestyle photographer specializing in portraits, weddings, and travel.
Melissa is Greek for "honey bee" and Ferrara is a Latin derivative of "ferrum" meaning "iron." Boom. There you have Iron + Honey.
My favorite part about photographing weddings is all the unique ways there are to celebrate. Also, it's so exciting being able to document all the emotion on such an important day knowing that people will be looking back on these photos for years to come. Photography is such an important part of a wedding. After the food is eaten and flowers are wilted, the photographs will be the only thing you have to remember the best day of your life.
Why couples love Iron + Honey Photography
Emily M.
The Side Lot
Reviewed on Jan 07, 2023
I originally found Melissa through a train of other Chicago photographers on Instagram. Immediately, we fell in love with her editorial/documentary style of photos— nothing felt forced or overposed, it all just felt so real. The selling point for u...&nbsp &nbsp Read More
Brooke U.
Chicago, IL
Reviewed on Dec 06, 2022
Melissa is awesome! We genuinely had fun working with Melissa, especially with our engagement pictures. We were not sure if pictures would feel overly staged, but Melissa's calm demeanor and smart ideas made the experience feel so fun and natural. ...&nbsp &nbsp Read More
Emily S.
Chicago
Reviewed on Nov 14, 2022
We couldn't have asked for a better photographer than Melissa! She had a great vision and eye for what we wanted for our wedding photos. She was professional, fun and made us so comfortable. She had great communication throughout the whole process. Y...&nbsp &nbsp Read More
Laura
Hidden Goat
Reviewed on Sep 10, 2022
Melissa was fantastic- we couldn't have asked for a better experience. My husband and I had an intimate, close family and friends celebration without a ceremony. I was anxious about whether Melissa would work with us due to the untraditional nature...&nbsp &nbsp Read More
Tyler K.
The hidden goat
Reviewed on Sep 02, 2022
Melissa was fantastic at capturing our wedding day! Her communication leading up to the day went into detail and she had a great understanding of how we wanted the day to go and the types of shots we were looking for. She did a great job at making us...&nbsp &nbsp Read More
&nbsp + See More Reviews
Request Information
Thank you for your submission. We will be in touch soon!
X

Email Sent.