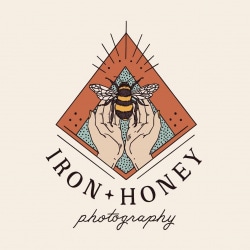 Best Wedding Photographers in Chicago, Illinois
Iron + Honey Photography
10 REVIEWS
About
MEMBER SINCE 2021
Hey! My name is Melissa Ferrara and I'm a documentary lifestyle photographer specializing in portraits, weddings, and travel.
Melissa is Greek for "honey bee" and Ferrara is a Latin derivative of "ferrum" meaning "iron." Boom. There you have Iron + Honey.
My favorite part about photographing weddings is all the unique ways there are to celebrate. Also, it's so exciting being able to document all the emotion on such an important day knowing that people will be looking back on these photos for years to come. Photography is such an important part of a wedding. After the food is eaten and flowers are wilted, the photographs will be the only thing you have to remember the best day of your life.
Why couples love Iron + Honey Photography
Anelle S.
Long Grove, Illinois
Reviewed on Nov 29, 2021
We hired Melissa for our wedding and cannot recommend her enough! She was very responsive to e-mails and so easy to work with. We just got our photos back and LOVE them. SO HAPPY! She is so talented. She made us feel very comfortable in front of the ...&nbsp &nbsp Read More
Maggie R.
Wyoming
Reviewed on Nov 24, 2021
I chose Iron and Honey after seeing Melissa's work, and then having her shoot our engagement - I had never seen pictures of myself that I loved before, and after I saw our engagement photos I was in love, and knew we needed her for our wedding. I am ...&nbsp &nbsp Read More
Rocio C.
Stan's Mansion
Reviewed on Nov 17, 2021
Weddings are so stressful, but not if you work with Iron and Honey. Melissa was cool as a cucumber on the day of the wedding and was always really pleasant to speak with leading up to the big day. Melissa has such a beautiful artistic vision that she...&nbsp &nbsp Read More
Jaime B.
Chicago, IL
Reviewed on Nov 15, 2021
My husband and I hired Iron + Honey to do an anniversary shoot for us in west loop and downtown Chicago. I found her business via instagram and loved the romantic and moodier style of some of her shoots. We already had an idea for what we wanted and ...&nbsp &nbsp Read More
Phebe M.
Benton Harbor, MI
Reviewed on Oct 30, 2021
I can't recommend working with Iron + Honey enough! Her images are stunning and they will stand the test of time. We have gotten so many compliments from friends and relatives that our wedding photos are some of the best they have ever seen. She took...&nbsp &nbsp Read More
&nbsp + See More Reviews
Request Information
Thank you for your submission. We will be in touch soon!
X

Email Sent.