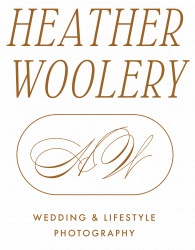 Best Wedding Photographers in Idaho and Washington
Heather Woolery Photography
4 REVIEWS
About
MEMBER SINCE 2021
I consider our lives, cover to cover, to be chapters that hold our memories.
You've found the one person who feels like home, and you've decided to make it permanent. So let's remove the complications and stress and get down to the simplicity of it all...you are getting married. Fin.
Your wedding day, no matter the size or location is a part of your story. The one you'll play a thousand times over and over again in your head and tell your loved ones about for years to come. And that is where I come in.
I am here to document and preserve those precious memories for you through the lenses of my cameras and with the passion of my soul. Ensuring that your story and legacy are remembered. I offer custom packages that fit the need for weddings and elopements which all include light planning services, my 7+ years of expertise, and all expenses (including travel) are included. I also offer add-ons such as Super8 videography, film documentation, and more, all with the intentional purpose of ensuring your memories are preserved the way you imagine them being preserved...authentically with heart and soul.
I am proud to share that Heather Woolery Photography LLC is a 2022 BBB Torch Light Finalist, a certified Leave No Trace photographer and I donate 5% of all bookings towards local and national trail preservation nonprofits and organizations. Heather Woolery Photography LLC is proud to be a Yellowstone CUA Guide and Permit holder for the last 3+ years and love sharing my knowledge of Yellowstone and other National Parks with my couples to enhance their unique and special day.
For more information on my packages, myself, or general questions, please visit my website or get in touch with me down below! I look forward to hearing from you.
Why couples love Heather Woolery Photography
Leanna N.
Sandpoint, ID
Reviewed on Mar 02, 2023
If you are looking for a photographer look no further! Heather was absolutely delightful to work with. She took beautiful photos for our engagement as well as for our wedding. Not only were the photos incredible but Heather is such a caring person. W...&nbsp &nbsp Read More
Amanda S.
Naples, NY
Reviewed on Feb 25, 2023
There just is not enough words to describe how wonderful Heather truly is! I will start by saying, the one thing I knew I was looking for most, was someone who would exemplify a personable, and compassionate experience. Heather went above and beyond ...&nbsp &nbsp Read More
Claire B.
Schweitzer Mountain, Sandpoint Idaho
Reviewed on Feb 24, 2023
Heather was such a lovely vendor to work with! Not only were our photos INCREDIBLE, but she made the planning process infinitely better. Her experience in the wedding industry's allowed her to help with timelines and logistics, and she was also abl...&nbsp &nbsp Read More
Mikayla J.
Moscow, ID
Reviewed on Feb 22, 2023
Anytime I have a life event that needs documenting, this is the photographer I call! She has amazing skill behind the lens and makes you feel beautiful no matter what is happening in your life. Absolutely 100% recommended, you will never be disappoin...&nbsp &nbsp Read More
Request Information
Thank you for your submission. We will be in touch soon!
X

Email Sent.