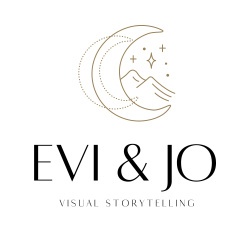 Best Wedding Photographers in Greece and France
Evi&Jo
1 REVIEW
X

Email Sent.
About
MEMBER SINCE 2022
Hello! We are Evi & Jo, a wedding cinematographer and wedding photographer, respectively.
We are based in beautiful Greece but always looking for opportunities to see the rest of the worldthrough our craft.
We believe in the transforming power of romance. Its essence is what we seek to capture.
We deliver wedding photographs and wedding videos full of emotion, spontaneous moments, smiles and loving stares.
These priceless fragments of time are our legacy to each and every couple.
A sort of heirloom that will transform you back to your joy and celebration, make you recall the feelings and the atmosphere of your special day.
The real "you" is what we wish to point our lenses towards. The both of you.
If you are looking for two enthusiastic, romantic and creative souls that take pride in making memories last forever,
then we would love to get to know you and be part of your ceremony!
Holly S.
Mykonos
Reviewed on December 08, 2022
Title: The Storytellers of the Century My husband and I are from London and have always been drawn to Greece, specifically Mykonos. This being so, we decided it was only normal to feel compelled to get married on our favourite island. They say, that the most important part about your day is finding a photographer/videographer to capture those special moments. Those photos, those videos, those shots - they remind you of moments that have slipped your memory during the whirlwind of a wedding day. They live on with you forever. It was only fate that we found and secured Evi & Jo for our 2 day wedding. A blessing that we will forever be grateful for. They listened closely to our thoughts, our visions, our worries and they understood and delivered more than we could have ever asked for. My husband (who hates attention), told Evi & Jo that he did not want pictures that were posed. He envisioned natural pictures that captured the emotions of that specific moment. And WOW did they deliver. Our pictures and videos are honestly like a movie. They are natural and wholesome and everything we could have dreamed of. They capture the love, happiness and overwhelming feeling that was felt on our wedding day by all who attended. For anyone around the world who is looking for a beautiful reminder of their wedding day, then Evi & Jo are your team. Thank you for everything. Holly & Aaron x Kindest Regards Holly Neicho-Wild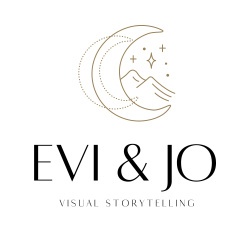 LEAVE A REVIEW
Evi&Jo
Request Information
Thank you for your submission. We will be in touch soon!