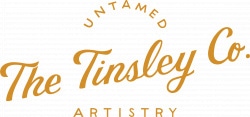 Best Wedding Photographers in Georgia
The Tinsley Co.
17 REVIEWS
About
MEMBER SINCE 2020
I'm Chaise Tinsley, a travelin' elopement photographer for couples who choose a non-traditional day that's memorable, exciting and true to their story. My images are inspired by love and nature with an emphasis on connecting folks with landscapes.

As a fellow 'eloper' myself, I know how valuable an adventure elopement or intimate wedding can really be. It's so much more than a dope photo on Instagram. It's about you and your partner starting your marriage together with a uniqueness and intentionality that reflects your relationship. Let's strip away the layers that don't matter to get to the core of what your wedding day should look and feel like.

I'll guide your elopement planning from start to finish and we'll become fast friends in the process. With a design and planning background, I'm a magical unicorn for the couple that says 'to hell with tradition' and chooses a kick ass way of getting hitched.

I'm based in Atlanta, but serve folks from Oregon to Iceland and everywhere in between. If you're ready to start planning the dream elopement you deserve, I'm ready to guide you on your adventure. So reach out and say hey! Until then, stay rad.
Why couples love The Tinsley Co.
Sydney R.
Lake Sinclair, GA
Reviewed on Jan 14, 2021
We choose Chaise as our wedding photographer and am very happy we did! She is very creative and all around great to work with. Very laid back and has a fun presence. Our wedding was originally planned for April 2020 and with the pandemic, we had ...&nbsp &nbsp Read More
Joi B.
Providence Canyon
Reviewed on Aug 11, 2020
My husband and I had the best time with Chaise! She made us feel so good and so comfortable the entire shoot. Leading up to the shoot she was very communicative and made me feel at ease. She's so laid back and fun at the same time. I can't wait to bo...&nbsp &nbsp Read More
Jessica F.
Shell Point
Reviewed on Jun 29, 2020
The experience we had with Chaise and the Tinsley Co. was nothing short of amazing. My boyfriend and I had never taken professional photos together and to say we were nervous was an understatement. Chaise not only walked us through it from start to f...&nbsp &nbsp Read More
Hannah L.
The Engine Room
Reviewed on Jun 28, 2020
There are not enough words to describe how wonderful Chaise at The Tinsley Co is. She has photographed so many wonderful moments for us including our engagement, wedding, and our anniversary shoot. Through it all, Chaise went above and beyond to make...&nbsp &nbsp Read More
Laurel W.
Little River Farms
Reviewed on Jun 12, 2020
Chaise was the perfect photographer for us! Neither of us are comfortable in front of a camera but she made it so easy and fun. She was great to work with and captured our wedding beautifully. I would highly recommend her! Her work is amazing and she...&nbsp &nbsp Read More
&nbsp

+ See More Reviews
Request Information
Thank you for your submission. We will be in touch soon!
X

Email Sent.