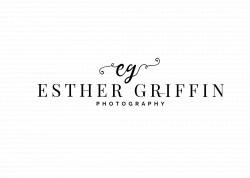 Best Wedding Photographers in Georgia
Esther Griffin Photography
21

REVIEWS
About
MEMBER SINCE 2021
Savannah - Atlanta - Charleston - Knoxville - Asheville
Classic. Candid. Dreamy. Documentary. 
A thousand clicks. A thousand moments. Laughing. Crying. Remembering. Promising. Believing. Toasting. Dancing. Loving. And loving some more. 
It's the first day of forever. It's your wedding day, my dear. And I want you to cherish every moment.
I am in awe that I get invited into such a sacred space on such a special day. I end up genuinely loving my couples and their families. It makes me go to great lengths to capture each moment perfectly. Because these moments are precious. Irreplicable. In a whole lifetime, these are moments that matter. 
Why couples love Esther Griffin Photography
Layne J.
Hilton Head Island, SC
Reviewed on Jul 16, 2021
Esther was just incredible and a joy to work with! Her work is absolutely beautiful, I am still in awe of all shots she took. Esther was also great at getting my fiancé to loosen up and actually smile in photos. She kept us both laughing. Do yoursel...&nbsp &nbsp Read More
Anne J.
Savannah, GA
Reviewed on Jul 12, 2021
Esther is the BEST! Beyond being an amazing photographer (her photos speak for themselves), she is a true joy to be around. My husband hates having his photo taken but loved working with Esther. She and her team are extremely organized, too! They wer...&nbsp &nbsp Read More
Bethany D.
The Gastonian - Savannah, GA
Reviewed on May 26, 2021
I booked Esther Griffin as my wedding photographer, and even before I met her, my other vendors I spoke to sung her praises. She is well known in the industry as being a true professional. My florist called her "Mary Poppins" and said she'd get eve...&nbsp &nbsp Read More
Kellie S.
The Gastonian, Savannah, GA
Reviewed on Apr 20, 2021
We have never felt more comfortable with a professional service than we did with Esther. From day 1, she was in contact with us, her processes completely streamlined with a detailed schedule down to the minute! She even recommended hair and makeup f...&nbsp &nbsp Read More
Colleen A.
Savannah, GA
Reviewed on Mar 29, 2021
Esther is an amazing photographer! We hired her to shoot our elopement and our photos turned out beautifully. I don't particularly like having my picture taken but I never felt awkward; Esther made the entire experience fun and memorable. She is acco...&nbsp &nbsp Read More
&nbsp

+ See More Reviews
Request Information
Thank you for your submission. We will be in touch soon!
X

Email Sent.