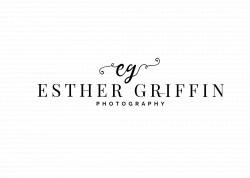 Best Wedding Photographers in Georgia and South Carolina
Esther Griffin Photography
30 REVIEWS
About
MEMBER SINCE 2021
Savannah - Atlanta - Charleston - Knoxville - Asheville
Classic. Candid. Dreamy. Documentary. 
A thousand clicks. A thousand moments. Laughing. Crying. Remembering. Promising. Believing. Toasting. Dancing. Loving. And loving some more. 
It's the first day of forever. It's your wedding day, my dear. And I want you to cherish every moment.
I am in awe that I get invited into such a sacred space on such a special day. I end up genuinely loving my couples and their families. It makes me go to great lengths to capture each moment perfectly. Because these moments are precious. Irreplicable. In a whole lifetime, these are moments that matter. 
Why couples love Esther Griffin Photography
Tyler M.
Savannah
Reviewed on Sep 24, 2022
Can't say enough how lovely Esther was throughout the entire process! From the initial phone call, to the first meeting, engagement photos and rehearsal dinner / wedding, Esther was incredibly warm, professional and helpful and always ensured we felt...&nbsp &nbsp Read More
Megan D.
Beaulieu
Reviewed on Sep 11, 2022
I am an event planner and have had the pleasure of working with Esther for several years on weddings, photoshoot, and for various personal photos, and her work blows me away every time. She brings so much joy to everyone around her and always brings ...&nbsp &nbsp Read More
Lisa C.
Downtown SAvannah
Reviewed on Sep 11, 2022
Esther took such great pictures of my daughter! To call them pictures us to sell them short; they were portraits, memories, experiences. We had our shoot in down town Savannah and will love these memories for life!
Cheryl W.
Midway GA
Reviewed on Sep 11, 2022
Could not have asked for a better person to do my wedding photos. Fun, patient, creative. Just a few descriptors. Although I lost my flash drive the memories are forever in our hearts.
Chelsea
Callanwolde Fine Arts Center in Atlanta, GA
Reviewed on Aug 03, 2022
I found Esther Griffin Photography through a search on Junebug Weddings. She was one of the first vendors we hired. I knew right away that I wanted to work with her based on her portfolio, aesthetic, and rave reviews. In the year or so that follo...&nbsp &nbsp Read More
&nbsp + See More Reviews
Request Information
Thank you for your submission. We will be in touch soon!
X

Email Sent.